Poll: are you interested in buying / do you own a 360-degree camera?
12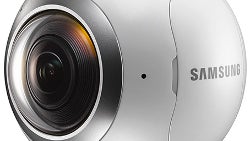 While VR is still in its infancy, companies are making strides to expand its usability both by providing accessories to shoot and consume 360-degree footage, and by providing official 360-degree coverage of official events, which users can enjoy with their Cardboard viewer, or whatever set of goggles they have. Google itself announced a new
Daydream program
, which allow for partners to work with the company more closely in order to develop more and better VR content and hardware in the future.
Right now, Samsung and LG both offer 360 cameras, which employ two 180-degree lens, working in tandem to create photo and video spheres. While a great leap for consumer-grade VR cameras, they are still 1st generation tech, and still have their kinks, mainly in image quality, while still being rather pricey – $200 for the
LG 360 Cam
and $350 for the
Samsung Gear 360
.
All that said, it's pretty cool to have a small, portable camera that can shoot immersive videos of your hike, dance or band rehearsal, workspace, or whatever else interesting you have going on in your life. We certainly see the appeal and love playing with those. Do you want to buy or own one?