Pokemon Go clones are a "Mission Impossible", game developers prefer to stay away
11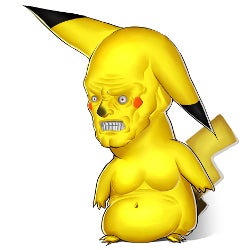 Pokemon Go
took the world by storm
when it was released about a month ago, surprising gamers, smartphone fans, people who have no idea what the franchise is about, competing game-makers, and
even the game's developer
— Niantic labs. It's not hard to imagine that anyone who has ever had anything to do with mobile game development would start looking for ways to ride on the AR title's success, or create their own version of such a game.
However, developers are stumped and put off from taking up on such a challenge. Even big names like Sony Corp and Rovio are having a hard time trying to come up with a title that would be able to mimic Pokemon Go's success, at least to the point that the development efforts would be worth it. After all, Niantic already had maps and geo locations ready for use thanks to its previous AR effort —
Ingress
— which was, no doubt, of great help when constructing the Pokemon Go world.
But developing an AR game from scratch is not the only hurdle that makers need to get over. Finding or developing a proper franchise that would pull gamers into a fictional world, enticing enough to make them get up and move around is also a tough act to follow. Pokemon is already ingrained in most people's minds from their childhood years, and the story's premise is perfect for the AR game's needs — Pokemon hunters actually travel around, looking for wild creatures to catch.
This is not to say that we won't be seeing AR games from other companies in the future. Warner Bros Interactive Entertainment has admitted that it's working on developing various titles in the genre, but has no plans to announce anything in the near future. Executives at various studios have said that hundreds of their developers are playing Pokemon Go in attempts to figure out what made the game such a large hit. Though, some say that the game lacks in enticing features and is only successful due to the franchise it is riding on.
How's your Pokemon Go craze right now? Cooling off or strong as ever?