Pokemon GO Plus accessory is here, Android and iOS apps updated
2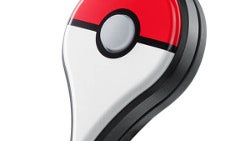 True to its promise, the company behind Pokemon GO smash hit, Niantic has just launched its
special Pokemon GO Plus accessory
. The bad news is not everyone will be able to purchase one since it's only available in selected markets.
On top of that, Niantic announced that the Pokemon GO Plus accessory is available in limited quantities. The accessory cost $35, but depending on the region customers will have to pay €35 or £35, which might seem a bit overpriced for something that is just an add-on and does not offer a full-fledged Pokemon experience.
The Pokemon GO Plus accessory is just a companion device for the Pokemon GO application, which will connect to your phone via Bluetooth Smart. It's meant to allow Pokemon GO players to keep their phones in their pockets and still be able to collect resources and capture Pokemon while on the go.
The accessory can be purchased from Nintendo's online stores where it's available, but other authorized retailers might have it for sale as well.
Along with the market release of the Pokemon Go Plus, Niantic also delivered another update for both the Android and iOS versions of Pokemon GO application. This is just a small update that doesn't bring any new features into the mix, but merely fixes some issues with the new accessory.
According to the official changelog, the update adds Pokemon GO Plus stability improvements, as well as a quick help when the accessory is connected to the phone for the first time. Also, some minor text fixes have been included too.