Pokemon GO goes down, and then back up; Jessie and James to blame?
4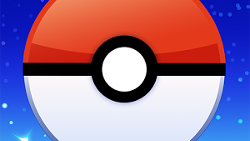 Did you have trouble connecting with the
Pokemon GO
server this afternoon? You're not alone. For some reason, perhaps a prank from Team Rocket, Pokemon GO spent much of the afternoon down. Niantic disseminated a tweet stating that the company was having a problem with the server. However, a new tweet says that the issue now has been resolved and that Pokemon trainers can now resume their pursuit of Pokemon.
The game, which set many records after being launched, lost much of its luster once summer came to an end. When school started and the cold weather returned, all of those Pokemon trainers whom you would see congregating outside movie theaters (or other places where teens hang), disappeared. And the new mobile game du jour was launched on December 15th
when Super Mario Run was released on the App Store
and quickly became the talk of mobile game players.
Pokemon GO will have some more competition in March
when Super Mario Run becomes available for the Android platform
. And on February 2nd, Fire Emblem Heroes will launch on both iOS and Android.


source: @PokemonGoApp via SlashGear