Pocket updated to version 5 with better organization and curation
1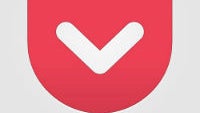 You may have noticed that apps can't really be what they are anymore. You can't just be really good at one thing, eventually you have to offer more. That's the territory that we've hit with Pocket. It has been one of the better apps for saving content for consumption later, but that isn't enough anymore it seems. With version 5, Pocket is adding to its core, but also adding a new feature: curation. This isn't necessarily a bad thing, because right now it is only enhancing Pocket's core service, but the move feels like the first step in a pivot that would bring Pocket into more of a competition with news aggregators like Flipboard.
The additions in Pocket v5 look pretty solid. There is a new slide-out menu on the left, which is all the rage these days, making it easier to sort through your content. Pocket is also adding Highlights, which will attempt to automatically organize your content for you based both on your usage and the usage of others. The feature will take some time to learn, but eventually it will be able to sort saved content into a few categories including Long Reads and Short Reads (self-explanatory), Trending (popular articles across Pocket), and Best of. This last one is the most vague, being described as "the most impactful articles and videos in your list," but it isn't clear how Pocket determines "impact".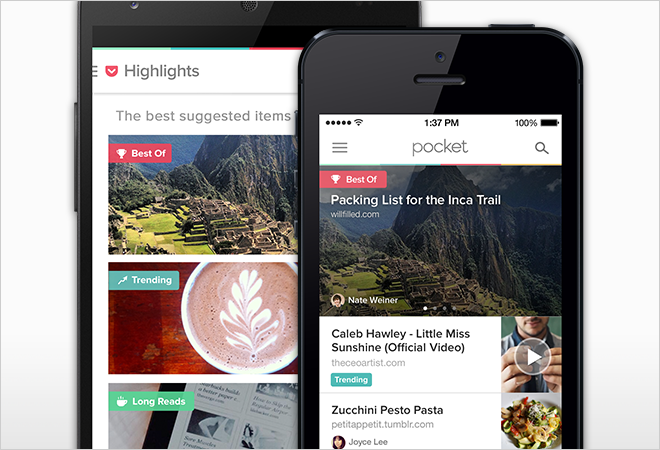 Pocket will also eventually automatically tag articles by topic, author, and site to help you find content better. The idea is to be able to serve you the content you want and minimize how much effort it takes you to find that content. This Highlights curation is planned to roll out over the next few weeks as Pocket learns more about your usage and others before putting that data to use.
Another interesting addition is "Pocket Preferences", which is not a settings menu as you might think from the name. Actually, what it plans to do is integrate Pocket more deeply into other mobile apps in order for you to get content more easily. Pocket knows what your interest are, the authors you like, and sites you frequent, and will eventually start automatically grabbing that content for you (which is where the potential pivot into aggregation seems to be coming).
Pocket version 5 is available now on iOS and Android, and Pocket Preferences is already integrated into Zite.