Google Pixel 3a: 7 missing features that you would get on more expensive phones
11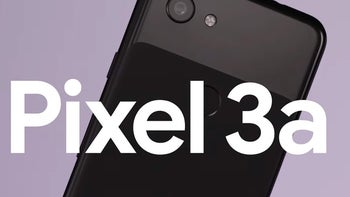 The
Google Pixel 3a
and the
Pixel 3a XL
are truly a new kind of a budget phone: while others have been making affordable phones that look good, but lack substance, Google did the exact opposite with its new 3a series as they promise smooth performance, long software updates and an excellent camera.
But! There are a number of features missing on the Pixel 3a series, features that you would commonly get with most pricier flagships.
Google had to cut corners somewhere to arrive at that lucrative $400 price point and while some of those features would be nice to have, we think a lot of them are cosmetic. It is up to everyone to decide for themselves, though, so here are all the features missing in the new Pixel 3a family:
1.
No high-end processor
: This is probably the biggest omission in the affordable Pixel 3a family, but one you would expect to see on a budget model. Both the Pixel 3a and the Pixel 3a XL are powered by the Snapdragon 670 chip instead, and to give you a ballpark about the firepower of this chip, it is roughly comparable with the Snapdragon 835 from two years ago. You should, however, keep in mind that software optimization plays a huge role in the perceived performance of a device and Google is a master of this, so we would not be worried too much about this (unless you are someone who plays a lot of games on their phone).
2.
No water resistance
: No special IP rating and no special water protection means that you would need to be more careful with your device. Of course, just like so many non water-proof phones from the past, a few drops of rain would do the Pixel 3a phones no harm, but you should be careful not to submerge them in water.
3.
No dual front-firing speakers
: The interesting thing is that the Pixel 3a series do have dual stereo speakers, but rather than both speakers blasting sound towards the front like on the flagship Pixel 3 series, you have one speaker at the bottom and another one at the earpiece. As a result, sound would not come directly at you and might sound a bit less impressive than the best phone loudspeakers out there.
4.
No wireless charging
: Wireless charging is one neat little convenience that is missing on the Pixel 3a family, unfortunately. So the only way to top up the battery on these budget Pixels would be via the USB-C port on the bottom of the phone. Thankfully, you do have a fast-charge adapter in the box that supports charging at up to 18 watts, so you should have your battery replenished in no time.
5.
Plastic body
: The Pixel 3a retains the two-tone styling from the flagship Pixel 3, but rather than using premium materials like toughened glass the phone is made out of plastic. This is not necessarily a downgrade as a plastic body will not shatter like a glass phone would, but for those who value the looks it would not quite look and feels as nice, and it will certainly be prone to scratches, so a case will be strongly advised.
6.
No Gorilla Glass
: The new budget Pixels will have hardened glass protecting that precious AMOLED screen, but it will not be of the common Gorilla Glass kind. Instead, Google has opted to use Dragontail hardened glass. We don't have the details on how durable this material is compared to Corning's Gorilla Glass, but we would guess that this is another cost-cutting measure and it won't be quite as tough.
7.
Big bezels
: Last, but definitely not least, the new Pixels have thick bezels at the top and the bottom, much like phones from a couple of years ago, but definitely not today. And this is a bit of a shame as Google could have trimmed these since there are no dual front cameras or any form of complex face recognition on board, but alas, this is what you get.
And... that about rounds up all the missing features on the Pixel 3a family. As important as these are, they don't necessarily look like deal-breakers to us, especially considering the value of having an incredible camera, long software updated and the performance optimizations of pure Android.
What are your thoughts on these omissions and would you yourself consider these important?