Google Camera on the Pixel 3 will have integrated Google Lens capabilities
10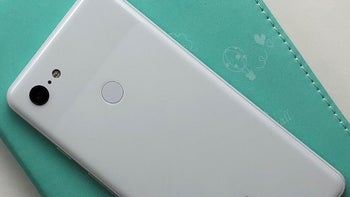 Unlike other phone makers, Google decided to keep a single camera on the back, focusing instead on improving the software behind it
Another day, another leak of Google's upcoming Pixel devices. This time the smartphone in question is the smaller brother of the now
infamous Pixel 3 XL
, but we're sure that it too will have the new feature. While we already saw some of the
improvements of the Camera app
, this one is something different.
A YouTube video (now removed), posted by the
@IshanAgarwal24
on Twitter, shows a business card put in the viewfinder of the Camera app of what according to the leaker is the
Pixel 3
.The app then recognizes the e-mail address printed on the business card in real time (without a picture of it being taken). After the e-mail is extracted, the app allows you to tap on it and opens the Gmail app, so you can quickly write an e-mail. You can also just copy the e-mail address to use it another way.
From this we can extrapolate that the new Pixel phones will have the Google Lens functions embedded right into their Camera app. While that makes perfect sense, currently the AI recognition features are only available through the dedicated Google Lens app. This makes it a bit clunkier to use, considering smartphones have all sorts of quick ways to launch the camera but rarely have the same for a dedicated app. It's likely that there will be a toggle for the Lens functions within the Camera app, otherwise people might find it annoying to get suggestions while trying to take a photo of something.
Pixel phones are on the cutting edge when it comes to cameras, and the combination of Google's ever-improving AI and the more convenient integration, can lead to a big bump in Lens usage. This will make the function even better since it improves from user input.
If the new features will remain exclusive for the Pixels or other Android phones will be able to take advantage of them remains to be seen, but the wait won't be too long, the Pixel 3 and its XL brother are
coming October 9th
.