Pictures confirm 5 inch screen and Verizon destination for BlackBerry A10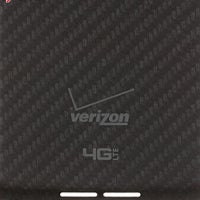 We've seen the back cover of the upcoming
BlackBerry A10 Aristo
photographed
in comparison photos with the back of the all-touch BlackBerry Z10
. Now a number of new pictures have been leaked showing the LCD screen, digitizer assembly, bezel and back cover of the A10. Not only is this
the model that excites BlackBerry CEO Thorsten Heins
, it is also being called the
most powerful
BlackBerry model ever.
A spec sheet that allegedly came directly from the Canadian OEM
shows specs that many would call mid-range these days
. A 5 inch screen is new ground for BlackBerry, but is old hat for Android. A dual-core processor is so 2011-2012. And an 8MP shooter on the back of the phone is certainly nothing to jump up and down about. According to the source, the battery cover on the BlackBerry A10 is studier than the one on the
Samsung Galaxy S4
and has 3 speaker holes on the top and the bottom.
Among the pictures we have for you below is one that compares the bezel on the Z10 to the bezel on the A10 and you can see that at least in this aspect, BlackBerry is keeping up with the times. We expect to see the device
launched in November
, most likely in time to catch the holiday shopping season. We'd also like to point out that the Verizon brand can be seen on the back of the A10 battery cover
compared to the AT&T logo seen on previous shots
.
Thanks, Anonymous Tipster!
source:
EtradeSupply
via
Techkiddy