Pichai makes his first personnel moves as Google CEO
21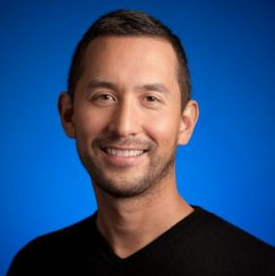 Hiroshi Lockheimer gets a promotion to SVP of Android
Following
the restructuring that made Google a subsidiary of umbrella company Alphabet
, the search giant had a new CEO in Sundar Pichai. The executive, you might recall,
had replaced Andy Rubin as the top dog at Android
after Rubin decided to call it quits. Today, Pichai made his first personnel moves as the top executive at Google.
Pichai is calling upon Hiroshi Lockheimer to take the reigns as SVP of Android, Chrome OS and Chromecast. Lockheimer previously served as Android VP and has been with Google since 2006. In another move, Neal Mohan jumps from garden variety VP of display and video advertising, to SVP of display and video advertising. Also moving on up at Google is Phillip Schindler, who is now SVP of Global Sales and Operations.
With the restructuring, Google's businesses include search, ads, maps, apps, YouTube and Android. Other parts of Google that will now become their own separate organizations inside Alphabet include Nest, Fiber, Google Ventures, Google Capital, and Google X. Alphabet's CEO is Larry Page, with Sergey Brin as president. Eric Schmidt is the Executive Chairman.
With the restructuring, those other units like Google Ventures, Nest, Google Capital and Google X will have their own executive teams, and their successes will no longer be hidden by all of the other businesses that used to be lumped together as Google. And if one of the divisions has major success, it will be easier to spin off to the public, which would increase the value of Alphabet. At the same time, this will also magnify any failures coming from these now independent units.
source:
Re/Code
via
AndroidCentral