Photos app in iOS 10 gets inspiration from Google, but improves upon it in a key way
23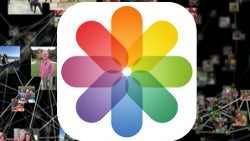 A while back, Google pushed a major update to its Photos app that added features that leveraged the company's machine learning expertise to truly understand your snaps. Previously the exclusive domain of the human brain, AI tech allowed Google's Photos app to understand context, recognize faces and objects, and even places. Not only that, but these all were made easily searchable, so a query asking for mountains will today bring you all your photos that have a mountain somewhere in the background.
Now, Apple is doing the very same thing. Hot off the stage at WWDC where Apple is still going strong with its keynote, the built-in Photos app is getting a similar overhaul. It looks different, sure, but at its core are changes much alike to the ones Google introduced in 2015. In short, Photos in iOS 10 will be able to recognize faces, objects, places, and all that good stuff. These will then be searchable, not to mention that your iPhone (or iPad/iPod) will also organize them into different albums, such as ones of people, trips, topics, and so on and so forth.
Photos in iOS 10 will be further helpful with its automatic slideshow creation tool, which will mash-up contextually-similar photos and videos (say, from a trip to Alaska), and automatically edit them into a short video. You can edit said works by specifying length and even mood, the latter of which will control tempo and music.
All of this, while not an exact copy of Google's Photos app, is pretty familiar. But—and Apple made sure to stress this on stage—it's important to keep in mind that with Photos on iOS, all of the work is done locally and completely offline. In comparison, to get all this good stuff, Google's robotic overlord minds need to hook up to your device via the cloud, which can be a privacy concern.
So props to Google for getting there first, and good on Apple for thinking of privacy—as self-serving as it may be in this case.