Pegatron to play a part in manufacture of new iPhone?
9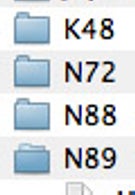 It looks like Apple is planning on using multiple companies to do OEM work for them on the new iPhone. One might see that as a reason to suspect two different models (CDMA/GSM ?) or it could be that Apple is expecting HUGE demand for the new handset and wants retail channels to be overflowing with the device. According to DigiTimes, ASUS spin-off Pegatron will be joining current manufacturer Foxconn in producing the next iPhone..There are many reasons why Apple could require multiple firms here. The number of current iPhone users that would be interested in the next generation of the product is staggering and the Cupertino based company is going to want to make sure that it can handle the surge in demand that would greet a new model.
No matter which company is putting the pieces together, some clues have emerged that show the next iPhone doing 720p, joining other smartphones doing their part in bringing HD recording and playback to the masses. According to tipsters passing the word on to Engadget, the "mysterious" device code named N89 in the iPhone 3.2 OS SDK has some interesting specs. The MediaValidator.plist fileshows maximum video width of 1280 pixels, up from 768. Pixels per frame is up to 921,600 which works out to 1280 x 720. The AVC is 3.1, up fro 3.0 and it all points to 720p High Def for the N89. Oh, here is the important part. N89 appears to be an internal code for the next iPhone. And you KNOW that the next version of Apple's touchscreen phone must have Hi-Def video. Alll of the other cool kids have it.
source:
Engadget
,
DigiTimes