Pandora to remove 40 hour limit on mobile use starting next month
5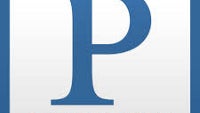 Pandora CFO Mike Herring announced on Thursday a change in the company's strategy. Starting September 1st, the 40 hour listening limit that Pandora put on its mobile customers back in February, will be lifted. Herring said in a statement that Pandora's number one ranking in most major markets gave them the confidence to impose the limit. Pandora's strong growth in advertising revenue since the imposition of the cap allows it to eliminate the 40 hour limit, pay the higher royalties that will come from such an action, and still have enough profits left over to invest in the business. This is the second time that Pandora has lifted a listening cap. The first time was in September 2011.
Herring notes that Pandora has better and more "surgical" tools to use like skip limits, in order to keep costs down. He called the cap a "blunt tool" and said that improvements in the business are allowing Pandora to monetize hours 41 and onward at a rate that allows the company to drop the cap. He said that when it put the cap back into effect in February, usage declined by 10%. What does the executive expect when the cap is lifted? "
We don't expect a big spike in hours. We do expect the hours to go up
," he says.
While Herring didn't mention any competitors by name, he said that Pandora was no stranger to intense competition. Soon, Apple will launch iTunes radio and the lack of a cap on the advertiser supported service might have been one factor leading to Pandora's move.
"Notably, Pandora plans to eliminate the blanket 40-hour-per-month limit on free mobile listening effective September 1st. In the 6 months since we first implemented the free mobile listening limitation, we have gained critical insights into our user population that has given us greater control of our business. Because of these insights Pandora has implemented both other surgical levers to control content cost and new features that will allow for greater product usage. With these tools in place we are well positioned to continue to both optimize the cost structure of the business and further monetization progress."
-Mike Herring, CFO, Pandora
source:
TechCrunch