Pandora blames Apple Music for loss of 1.3 million subscribers in Q3
16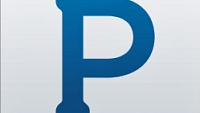 Music streamer Pandora lost 1.3 million subscribers during the third quarter, which it blames on the first quarter of service for Apple Music. That is approximately the same number of subscribers it lost in 2013 when iTunes Radio debuted. While the company gained 1.6 million active subscribers year-over-year for the third quarter, on a sequential basis from the second quarter to the third, Pandora lost 1.6 million subscribers. Since that time period covers the initial launch of Apple Music, it would appear that Pandora was negatively impacted by Apple's streaming service.
Pandora CEO Brian McAndrews told stockholders that the decline in users is short-term. Over the last few months, the trend for Pandora has been positive and the service now has 78.1 million active members. Like its rival Spotify, the vast majority of its users are signed up for the ad-supported free version of the service. For Q3, Pandora had a 30% year-over-year increase in revenue to $311.6 million, but suffered a loss of $85.9 million after making a payout to record companies following the settlement of a suit.
Apple Music does not offer a free ad-supported tier of service like Spotify and Pandora. What it does offer is a three-month free trial for new subscribers. After the three months is over, these trial subscribers have a choice of paying $9.99 a month for an individual plan, or $14.99 for a family with up to 6 members, or dropping the service. According to the latest numbers from Apple CEO Tim Cook,
Apple has 6.5 million paid subscribers and 8.5 million that are taking part in the free trial
.
source:
AppleInsider