Palm name returning to smartphones? Alcatel OneTouch rumored to have purchased brand from HP
12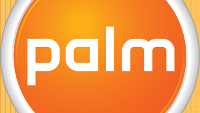 You never know. You just never know. At CES 2009,
Palm introduced the Palm Pre
and it looked like the Apple iPhone finally had competition. Android was still a novelty, and webOS looked like an operating system that could captivate smartphone users. But something went awry for Palm between CES and the launch of the Pre. Whether it was the lack of popular apps for the phone, or just lousy marketing by Palm, the Pre never challenged the iPhone. Instead, by November, the
Motorola DROID
was launched and Androidmania started.
Like former high draft picks that flopped, both Palm and webOS were eventually sold off and forgotten. A few months longer than a year following its successful Pre unveiling,
Palm was sold off to HP
. After a
failed attempt at extending the Pre's life
, HP eventually gave up and
sold the development assets of webOS to LG
after
turning it into an open source system
.
Recently, it appears as though the Palm name has been purchased from HP by Alcatel OneTouch. The latter could decide to rebrand its devices with the Palm name, or use the name to create new handsets. The transfer of the name was discovered by those who noticed that the Palm website redirected to a mysterious site named
mynewpalm.com
. This site shows the Palm logo with the words "
Coming Soon
" appearing.
The USPTO shows that Palm's trademarks have been sold to a shelf company called Wide Progress Global Limited. They are the only trademarks owned by the firm. The VP of the company that signed the transfer agreement happens to be the President of Americas and Pacific of Alcatel OneTouch and its parent company TCL. That is interesting because the
mynewpalm.com
site shows a phrase reading "
Smart Move
." Want to guess which company uses that as a slogan? If you guessed Alcatel OneTouch, take a bow.
With a small U.S. presence (the
Alcatel OneTouch Fierce 2
is a non-LTE device offered by T-Mobile), resurrecting the Palm name in the states is sure to bring Alcatel a bit of notoriety. Now all they have to do is make the announcement!
source:
mynewpalm.com
,
USPTO
,
webOSNation
via
AndroidCentral