HP Pre3 now expected to ship in August, at least in Europe
8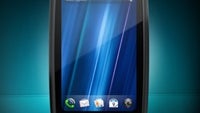 The HP Veer 4G and HP TouchPad have already been out for a while now, but there is still that particular webOS family member that the fans of the platform are eagerly expecting, namely the HP Pre3. Fortunately, rumors have suggested that the Pre3 is not that far from hitting the market, at least in some countries, and today, we have come across another hint pointing in that direction.
The UK HP Palm website has been updated with some new information regarding the release of
the Pre3, which is now expected to ship at some point this month
. However, the Devil hides in the fine print – a disclaimer clarifies that the smartphone's estimated launch timeframe is still
"a subject to confirmation."
Perhaps, HP is simply waiting for the right time to launch the Pre3 and wants to make sure that
the App Catalog has plenty of software
tailored to run on the device. Or could there be another reason that we have yet to find out about preventing the smartphone from launching in a timely manner?
Whatever the case may be, those of you who wish to
pre-order an HP Pre3
can do so right now and be among the first who will get their hands on the webOS-powered smartphone. As for the Pre3's arrival to the US, it still seems like we will most likely have to wait until later this fall. Until then, we will probably get plenty of
Pre3 video previews
to tease ourselves with.
source:
Palm
via
PreCentral Forums