Palm Pre Plus and Pixi Plus to arrive at AT&T "in the coming months"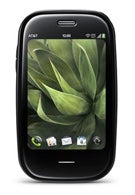 AT&T came up with a press-release to officially announce the upcoming availability of the webOS-powered
Palm Pre Plus
and
Palm Pixi Plus
. Unfortunately, users won't be able to enjoy the many advantages of Palm's webOS soon, since both smartphones will become available sometime "in the coming months", so the
information hinting at a June or July release
might turn out true (but we hope it won't). Expect the Palm Pre Plus to cost
$149.99
with a two-year service agreement and after a $100 mail-in rebate. The Palm Pixi Plus will be available for
$49.99
on the same conditions.
Both handsets look identical to the models already found in Verizon's catalog, except for these being GSM phones with 3G support on the 850/1900 MHz bands. Also, users will be able to use voice and data services simultaneously.
Both devices will be showcased at the
CTIA event
, so expect our coverage!
Palm Pre Plus Specifications
|
Review
(Verizon)
Palm Pixi Plus Specifications
|
Review
(Verizon)
AT&T
and
TheOfficialPalmBlog