PUBG Mobile major update adds Arcade Mode, Training Grounds, loads of improvements
7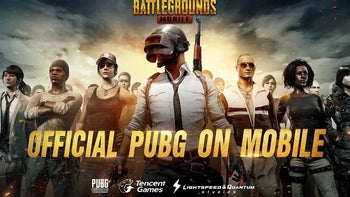 The PUBG phenomenon
arrived on mobile last month
, but the game is still in "early access." Even so, it looks like the developer is pushing out important new updates almost on a weekly basis. The latest update that has just made its debut on Android and iOS, brings quite a lot of new gameplay features and many improvements.
The latest version of
PUBG Mobile
includes a new Arcade Mode that allows 28 players to face each other, as well as one of the six following variations: Shotguns, Sniper Rifles, All Weapons, Melee, Pistols, and Item Heaven.
Another important new addition is Training Grounds, which allows PUBG Mobile players to try out all the new weapons and practice their shooting skills. Both new features are available for Android and iOS players.
Separately, the iOS version of the game receives 3D Touch firing options, while Android players now have a new setting at their disposal – Dusk.
Besides the gameplay features mentioned above, PUBG Mobile received more than 20 items of game optimization on both Android and iOS, including:
Added a new setting: Dusk.
Added Follow function (both before parachuting and after landing).
Added automatic door opening, can be enabled in Settings.
Pause between picking up multiple items automatically has been adjusted.
4x and 8x scope choppy issue resolved.
Added a performance chart to the Results screen.
Adjusted sound effects and some voice chat issues.
Leaning: movement speed increased, added "Lean & Open Scope" and "Lean & Fire".
Enhanced combat experience.
Added flipping tricks for motorcycles.
Added Nitrous Oxide engines to cars.
Previously used vehicles are now marked on the mini-map.
If you haven't played PUBG Mobile yet, check it out on App Store and Google Play Store to learn more. Also, make sure you have a device that's compatible with the game.