No flagship to game on? No problem — PUBG Lite is a Battle Royale for midrangers
5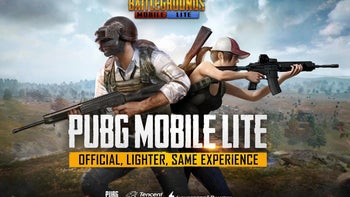 Battle Royale games have taken the gaming world by storm over the past year and, of course, their popularity bled over to the mobile side. Both Playerunknown's Battlegrounds (PUBG) and Fortnite have gotten their respective smartphone versions and the former is ahead of its competitor by being available on both iOS and Android. Fortnite is only
just now launching an Android Beta
and will only be available to flagship Samsung Galaxy devices at start.
Now, these are pretty demanding games. You have huge maps with up to 100 players populating them. Needless to say, if you own a midrange phone, you are going to have a bad time trying to get a nice, steady framerate to stabilize your aim.
Not to worry, it seems Tencent Games has your back. The developer has just launched PUBG Mobile Lite, specifically meant for lower-tier devices.
What's so "lite" about it? Well, instead of aiming for 100-player games, this version will only allow up to 40 players. The map is also considerably smaller, making the whole app much less punishing for your limited amounts of RAM. All these changes will inevitably result in faster and possibly more action-packed matches, which is definitely a huge plus when you are squeezing in a game or two on your phone while on the go.
PUBG Mobile Lite is currently soft-launched in the Philippines with no word on when it would become more widely available. But hey, it shouldn't be long, right?