PSA: iOS now tells you when your iPhone's battery needs replacement
17
When Apple released iOS 10 last year, some
iPhone 6s
and
6s Plus
units suddenly started showing some
major battery issues
. The percentage bar was super-confused and phones started shutting off when the display would say they still have 35%-ish charge left.
Apple announced a free battery replacement program for a number of affected devices and that little (big) issue seems to have been mostly rectified since. However, it did raise awareness and got users asking themselves "How long will the battery in my iPhone remain healthy for?".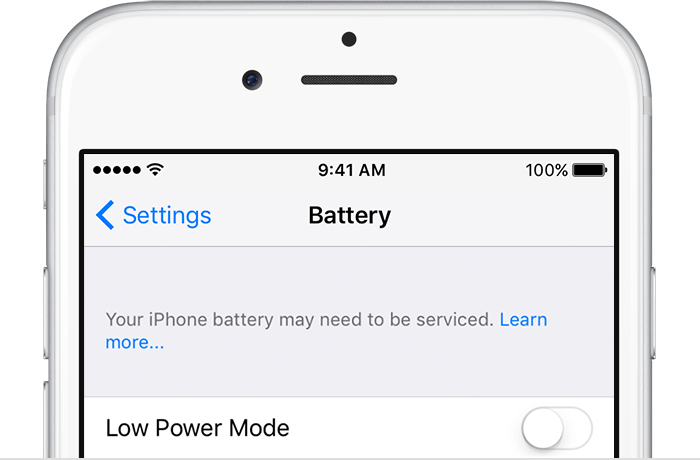 Well, here's a fun little fact — Apple silently added a battery health alert, so you can be informed when your cell may need replacement. To look for it, you need to go into Settings → Battery. There, the warning "Your iPhone battery may need to be serviced." will be displayed on a banner on top of the battery menu.
The feature is described in Apple's support site, posted up on the 25th of April this year. So, yeah, a silent but really useful update by Apple.