PSA: Runkeeper is tracking your every move, transfers user data to a third-party advertiser
4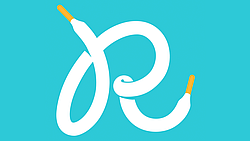 As a fitness-tracking app, Runkeeper's main purpose is to track its users in an attempt to provide them with detailed stats regarding their run, walk, or other fitness activities. However, while the app is supposed to turn off its tracking mechanisms when the training or activity is over, it turns out that this is not the case.
As recently discovered by the Norwegian Consumer Council, Runkeeper is tracking the location of its users even when the app is not active. Worse still, the same agency has also discovered that this data is then transferred by FitnessKeeper, the developer behind RunKeeper, to a third party US-based advertiser named Kiip.me.
This past Friday, the Norwegian Consumer Council filed a formal complaint against FitnessKeeper for breaching the EU's data protection laws. In a statement issued to Ars Technica, Finn Myrstad, the agency's digital policy director has stated:
"Everyone understands that Runkeeper tracks users while they exercise, but to continue after the training has ended is not okay. Not only is it a breach of privacy laws, we are also convinced that users do not want to be tracked in this way, or for information to be shared with third party advertisers. It is clear that Runkeeper needs to have a good think about how it treats user's data and privacy".
Unfortunately, FitnesKeeper has no European subsidiaries, being a US-based company. As such, the NCC will probably be unable to impose any serious sanctions. On the upside, now that it has been brought to public attention that Runkeeper is continuously tracking users, smartphone owners might make a conscious decision to stop using the app.
As if secretly tracking its users and selling off this data to a third-party advertiser wasn't bad enough, the NCC has also discovered that the Runkeeper app also engages in other unfair practices, such as an ambiguous definition of "personal data", the self-assumed right to update the privacy policy without prior notice, or the fact that the app doesn't delete personal information when a user account is terminated.
In closing, we'd like to mention that Runkeeper isn't the only app that the NCC has found to engage in unfair practices. Tinder, the popular dating app, has already been reported to the Norwegian authorities for privacy breaches.