Latest Oxygen OS beta update can wipe all data from the OnePlus 8 and 8 Pro, OnePlus warns to not install it yet
2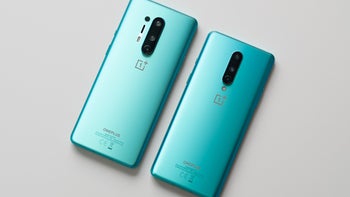 OnePlus 8
and
OnePlus 8 Pro
users have reported a big issue with an Oxygen OS 11 open beta 3 update version: the update deletes all user data when the phone is rebooted. OnePlus has acknowledged the issue and is warning users not to update to that version.
Over the weekend,
OnePlus
has released a stable version of Oxygen OS 11 open beta 3, and multiple users have experienced data loss once the phones have restarted after the update. Reportedly, the faulty update results in a full data wipe on the affected devices. Unfortunately, many of the affected users did not even have a chance to not install it as their phones were set to auto-update.
Android Authority reports
that although one user had even tried to downgrade to Oxygen OS 10 and then update back to the Oxygen OS 11 open beta 3 the actions did not resolve the issue. The user additionally stated that despite his phone not being set to auto-update, it still self updated, asked for a reboot, and when it was back on, the data had been wiped again.
OnePlus warns to not install the Oxygen OS 11 open beta 3 for now
A staff member from the company had acknowledged the problem and
a post on the OnePlus forums
states that the company's software engineers are looking into the issue. The post also warns users to carefully check the version of the update and if it's the one mentioned above, users should not update their phones.
OnePlus states that if you have already installed the update, but still have not rebooted the phone, you should follow these steps to avoid data loss:
Install this APK after the update was installed, but before you restart your phone
After the APK is installed, run the app and tap on "Keep Data"
You should be able to restart your phone and the data should remain
As a precaution, you should back up important data from your phones before proceeding with the aforementioned temporary fix.