Oxygen OS 2: 8 cool new software features on the OnePlus 2
11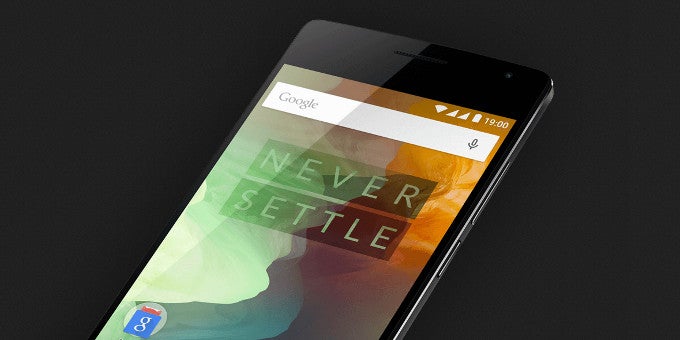 Ever since OnePlus parted ways with the now Microsoft partner Cyanogenmod, the company has been using the Oxygen platform, a light skin on top of what is essentially stock Android. In the OnePlus 2, we get Oxygen OS 2, a version based on Android 5.1.1 and while it does look like pure Android for the most part, it has some neat additions that are worth a separate look.
Most of the features that OnePlus adds on top of stock Android are customization capabilities, with some of them being very useful and it makes us wonder why other mainstream phone makers haven't adopted those.
There are also subtler changes and minor tweaks, but nothing too overwhelming. Here's what the new features in Oxygen OS 2.0 are all about.
1. Fully configurable capacitive keys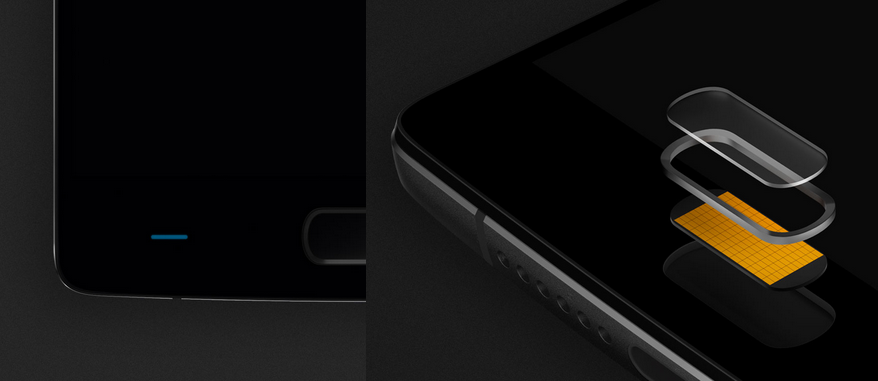 The OnePlus 2 come with three capacitive keys: the middle one (the one with the fingerprint sensor) looks like a physical button, but you cannot actually click it. Around it are two capacitive keys stylized as dashes that light up in blue, and good news is that you can fully customize the function of each one of those keys.
Quite importantly, if you're not a fan of capacitive keys, you can completely disable them in favor of on-screen navigation buttons a la Nexus. If you choose to use them, you can have them as a multitasking and back key, swap their position, and assign various actions.
You get to customize what happens upon a long press and upon a double tap. For instance, you can set the home key to open the camera when you double tap it in a way similar to what Samsung does on the Galaxy S6. Here is the full list of custom options that you can assign to the buttons:
Open/close menu
Recents
Search assistant
Turn off screen
Open camera
Voice search
Open last used app
Open Shelf
2. The Shelf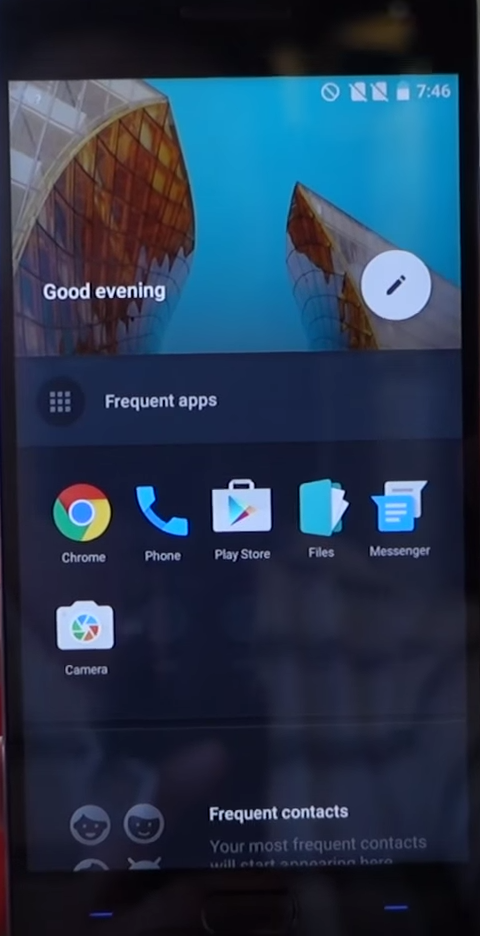 The Shelf is a brand new section, a home panel for frequently used apps and contacts. Those populate automatically, allowing quick access without any manual input. The whole panel in beta, so you might be able to add more widgets and further customize this panel than now. It is positioned on the left-most home panel, similar to HTC's BlinkFeed, and you can also easily disable it altogether with a long press on the screen, then Settings and then Enable Shelf.
3. Instant unlock using the fingerprint scanner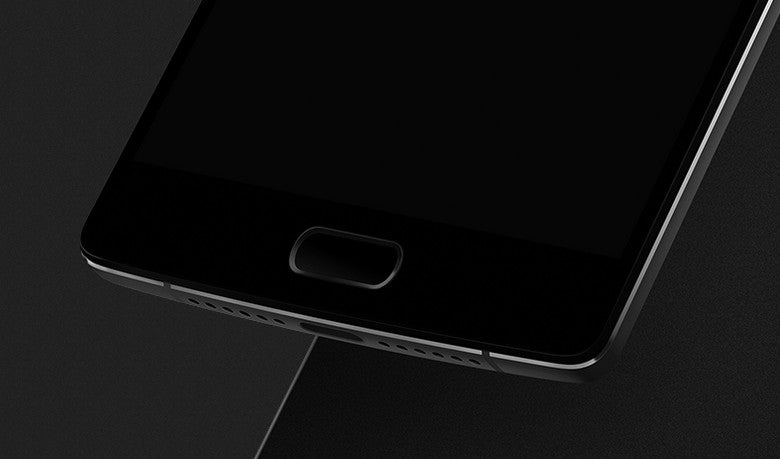 The OnePlus 2 features a touch-type fingerprint scanner that OnePlus claims is on par and even faster than the one on the Apple iPhone 6, but the neat thing about this fingerprint sensor is that it allows you to unlock your phone without having to wake the screen first. Basically, you just put your finger on the scanner and the phone will instantly unlock to the home screen - neat!
4. Icon packs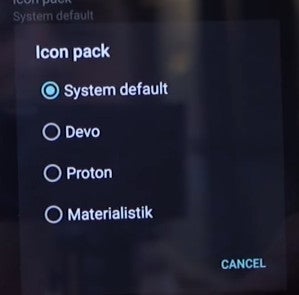 Android is the land of the free, allowing you to fully customize the experience and install third-party launchers with icon packs, but you can never be sure about how well optimized those launchers are. Good news is that now you can have the customization option of alternate icon packs while using the stock Oxygen OS launcher. The OnePlus 2 comes with three pre-installed icon packs, so that you can change the stock Android icons to something new and different.
5. Dark theme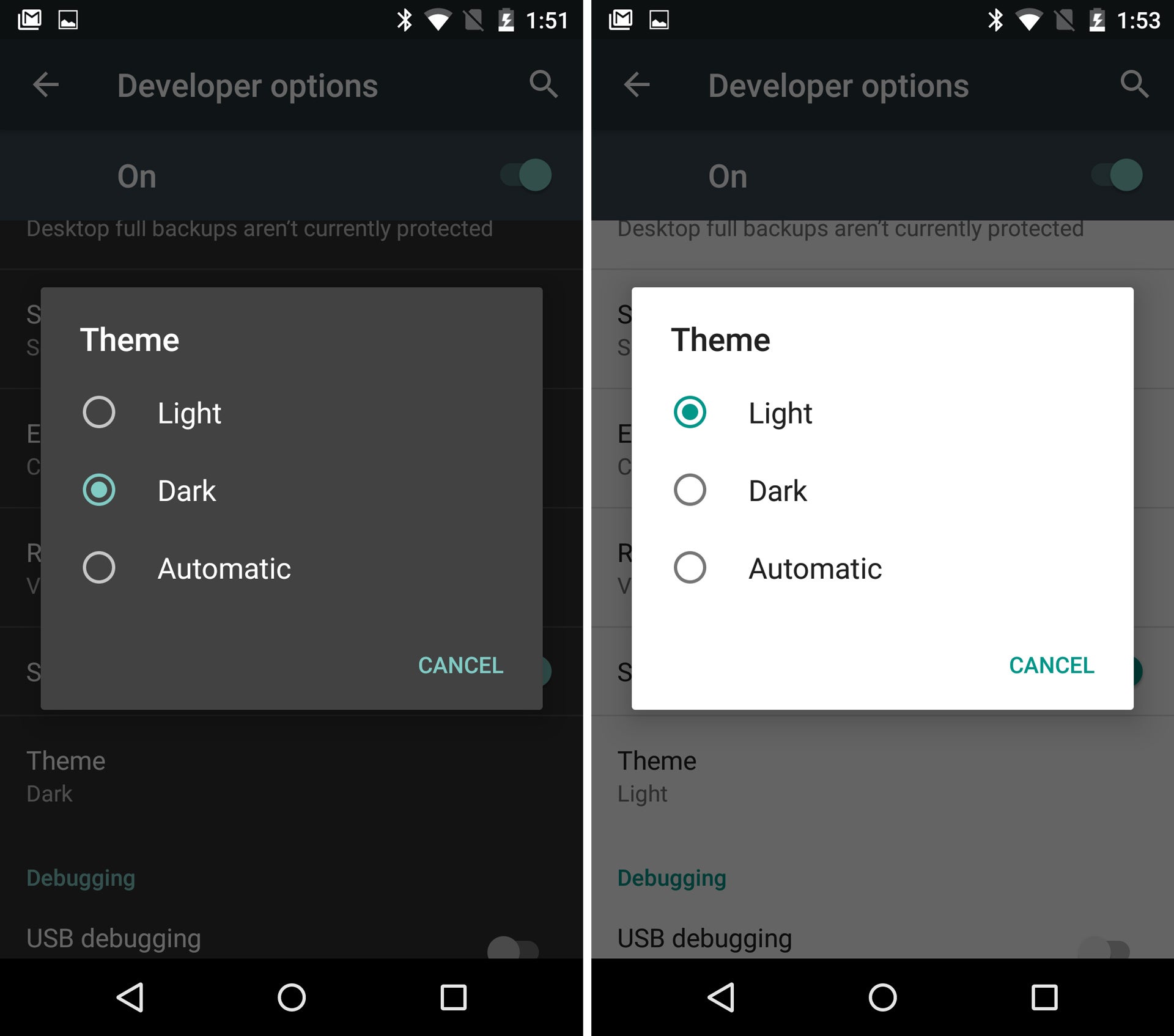 We saw Google tease a brand new Dark Theme turning all white backgrounds into dark ones for comfortable viewing at night, but that feature is only expected to come in the Android M preview. Good news is that OnePlus did not wait for Android M, and has enabled a Dark theme setting in the OnePlus 2.
6. Support for gestures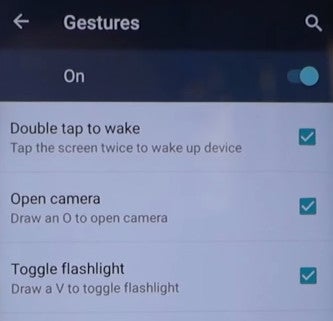 The OnePlus 2 supports a few gestures that allow an alternative quick way of starting up apps right from the lockscreen. You can enable the neat Double Tap to wake the screen functionality that we know from LG phones, but you also have other supported gestures. For example, you can draw an 'O' to open the camera, or draw a 'V' to start using the LED light as flash light, and you can also draw two vertical lines with two fingers to play or pause music.
7. Customize colors for accents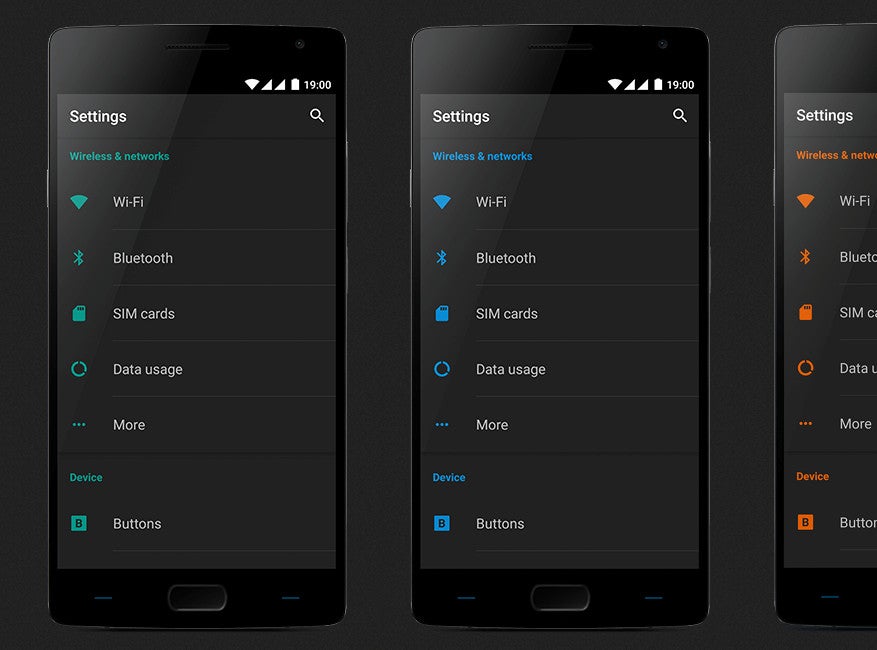 The whole idea of the Material Design language is that you have flat surfaces and a very clear distinction between a background and text. The text for all the icons and menus is something referred to as 'accents', and in the OnePlus 2 you can customize the color of that text. You can have red, green, or even pink accents (other color options are available as well).
8. Customize LED notification colors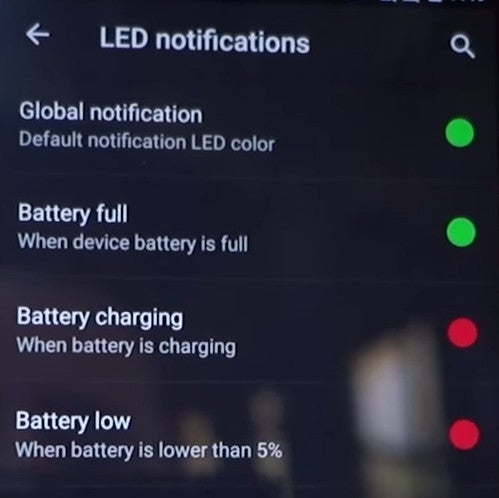 Finally, the OnePlus 2 allows you to customize the color of LED notifications. For instance, you can set a red notification for missed calls, and blue for messages, so that you can tell apart between the two.