OverSkreen for Android is a multi-window multitasking browser
4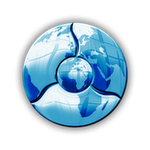 One of the things that we've been waiting quite a long time for with our mobile devices is a way to do multiple window multitasking on the same screen. On phones it may not be all that useful, but tablets have the screen real estate that begs to get the multi-window treatment. We still haven't seen a full solution (although word has it CyanogenMod 9 may get it with the help of the now open source Cornerstone from Onskreen).
However, developer MBFG is looking to give multitasking one app at a time. The developer has already released "floating" versions of calculator and video player apps into the Market, and now it has added a floating browser, called OverSkreen, to the mix as well. This means that users can have a browser window which is not automatically full-screen, allowing you to see the homescreen, or tile browser windows side-by-side, or on top of another app.
For a limited time, OverSkreen is 50% off as a launch sale, which means you can get it for just
$1.49 in the Android Market
. All MBFG apps have very high ratings in the Market, so it seems like a solid app. If you need a bit more convincing, we've got a demo video for you, although it is in German.