Oppo F1, the "selfie expert", is now available to pre-order, selfie stick included
20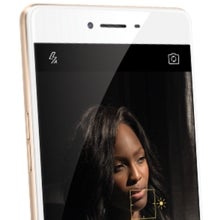 Earlier in January, Oppo announced a new family of smartphones:
the F series
. The first handset included in this series is the Oppo F1, which can now be pre-ordered in Europe, and might soon be available in the US, too.
Folks in Europe can pre-order the Oppo F1 for €229, and expect to receive it in late February. For a limited time, Oppo is offering a free selfie stick with all pre-orders, but you need to pay €5 upfront to get this gift.
The Oppo F1 has a premium design, thanks to the fact that it's made out of metal treated "with zircon sand surface coating" - which supposedly makes the surface softer to touch. However, the features of the F1 aren't what we'd call impressive - but, given the handset's price, this was to be expected.
Sporting a 5-inch display with 720 x 1280 pixels and Gorilla Glass 4, the Oppo F1 runs Color OS
2.1
(based on Android
5.1
Lollipop), and is powered by an octa-core Snapdragon 615 processor. Oppo says that the F1 is a "selfie expert", as it has an 8 MP front-facing camera with f/2.0 aperture (this lets in more light, though it's not as bright as the f/1.9 front cameras that Samsung is using on devices like the
Galaxy Note 5
or Galaxy S6). To further help with selfies in low light conditions, the screen of the F1 can act as a flash - somehow similar to iPhone 6s' Retina Flash.
The Oppo F1 also features a 13 MP rear camera, LTE connectivity, dual SIM support, 3 GB of RAM, and 16 GB of expandable internal memory. Its battery is a 2400 mAh non-removable one.
We mentioned that the Oppo F1 might also be released in the US. While Oppo hasn't confirmed anything about this, the company is already selling various handset in the US (including the
R7
and
R7 Plus
) via an official North American online store. Thus, Oppo certainly has the means to bring the F1 stateside. Would you be interested in getting this phone?
Oppo F1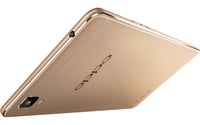 source:
Oppo