The Oppo F1 is the first device in Oppo's new camera-centric smartphone series
18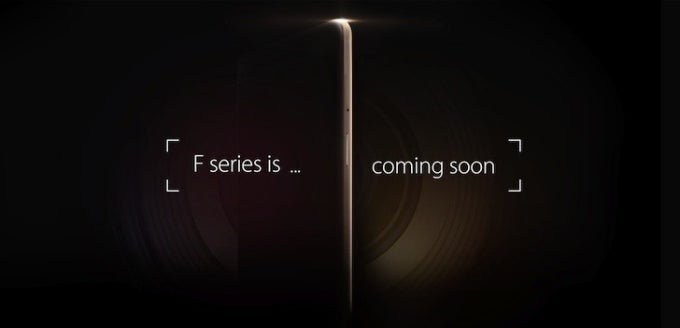 If you've ever heard of the Oppo N and Oppo Find smartphone series, then you already know that the company has a background in camera-centric innovations. Building on what seems to be an affinity for smartphone photography, Oppo announced today the F series, a new range of smartphones that will bring premium-tier camera quality to mid-range, affordable devices.
Unfortunately, while Oppo has announced some details about this new F series, the company has yet to disclose the full details regarding the Oppo F1, the first smartphone in the new range. The teaser image that the company published alongside a formal but minimalistic announcement shows a smartphone with a slim, metallic build, but does not reveal the full design of the handset. Furthermore, no word has been shared on the hardware specifications of the F1.
Here's what Oppo Vice President Sky Li had to say about the new F series of smartphones:
The F series will inherit the excellent camera performance and exquisite design tradition that have earned accolades for OPPO's flagship series
Judging on the words used in this statement, the Oppo F series is not likely to integrate high-end smartphone specs. Instead, there's a good chance that the Oppo F1 will approach the booming mid-range smartphone market.
When you think about it, bringing high-end camera features to mid-range smartphones makes a lot of sense. Many smartphone users would definitely like to get their hands on a capable camera without having to pay the premium price of a high-end smartphone.
At the moment, Oppo is keeping silence when it comes to the price of the Oppo F1, but the company said that the phone will launch in markets across the globe by the end of the month. As such, more details about this new camera-centric smartphone series from Oppo are expected to surface online - through either official or unofficial channels - in the upcoming weeks. Who knows, we might even get to see the smartphone on the CES floor this week in Las Vegas.
Shenzhen, Jan. 4, 2016 – Cementing its status as a premier brand for outstanding smartphone photography, OPPO announced plans to introduce a new product series that will make photography its central focus. The F series is rooted in a growing global demand for premium-quality mobile photography experiences, and in research that has indicated a strong consumer recognition that "OPPO shoots great photos". The F series will be a core product series for OPPO in 2016.
According to Mr. Sky Li, OPPO Vice President and Managing Director of International Mobile Business, the F series will inherit the excellent camera performance and exquisite design tradition that have earned accolades for OPPO's flagship series. The series will bring devices with impressive specs, eye-catching style and amazing prices that will have consumers doing double takes on the excellent specs and build quality.
"We are very excited to introduce the F series, which will allow an even wider range of users from all around the world to experience OPPO's outstanding photography technology," said Li.
Meanwhile, OPPO will keep innovating its unique flagship devices to satisfy the continued demand for devices on the vanguard of technology.
The first product of the new F series is called the F1. It is set to launch in a wide range of OPPO's global markets this January.
# # #
About OPPO
OPPO is a leading global technology brand dedicated to providing consumers across the Americas, Africa, Europe, Oceania, and Asia with pioneering products that never fail to inspire and excite. At OPPO we design, manufacture, and promote our own products, combining innovative technology with unique design, to ensure our customers always receive the best.
Founded in 2004, OPPO quickly proved itself in the market with its intense obsession to details. Each OPPO product encompasses a carefully selected array of attributes to specifically cater for users, combining impressive features with elegant designs. After entering the mobile phone market in 2008, OPPO quickly expanded into overseas markets a year later. OPPO mobile phones are currently available in over 20 markets and offered for online purchase in over 50 additional countries, with the brand already registered in 116 countries as of April 2015.
But OPPO doesn't stop there. Using our passion for design and commitment to new technologies, OPPO has made a big impact in the audio-visual market by offering world-renowned, premium Blu-ray players in the United States and across Europe. For more information, please visit http://www.oppo.com/en/.