Opera for Android gets a fresh, new look
15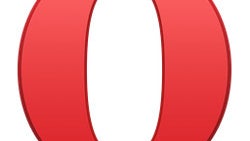 It's only been a few days since Opera pushed a major software update for its browser on desktops, and now the company announced a similar update is available for Android devices. Obviously, it comes with different changes, but it's important nonetheless.
Before going into details, let's clear up some things. First of all, this update doesn't really bring any new features into the mix. However, it completely changes Opera for Android, graphics-wise.
Opera for Android has been given a new design. According to developers, the application now features a "fresh, modern, and inspired by Android's material design" look.
There are many visual changes added in the update, so we'll only highlight the important ones, such as the Speed Dial, which is now on the left of the carousel, while on the right you can now access the news feed.
You can now see the favorite topics by scrolling through channels across the top. When tapping the + icon on the right, you can customize the news you receive. On top of that, the news feed now comes with a reader mode that allows you can configure in Settings.
There's also a new person icon located in the bottom-right corner where users can find a quick overview of their offline pages, bookmarks, history and downloads. Naturally, you can sign in to sync the Speed Dial, bookmarks, tabs and typed history across your compatible devices.
Opera for Android now features a three-dots menu in the top-right corner, which allows you to access options like "find in page" and "share." Also, it's now easier to add a website to the Speed Dial or Android home screen with the function "Add to."
A data savings toggle (ad blocker and video compression) is available as well, along with multiple settings that allows you to customize the browser the way you want.
More features will be added in a future update such as the ability to switch between tablet and normal layouts, as well as the options to change the new feed language and select the download folder of choice.