Opera: Our data compression technology will be embedded on 100 million Android phones by 2017
11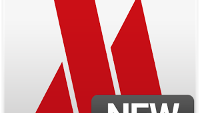 Opera Max is a data management app that saves you up to 50% of your 4G, 3G or Wi-Fi data.
With some apps such as Netflix and YouTube
, the savings is more like 60%. The app accomplishes this
through the use of data compression
. It compresses the videos you watch, the websites you visit and other content. Opera Max says that it is able to save you data without losing the quality of the content being compressed.
Currently, Android users can download the Opera Max app from the Google Play Store, and there are manufacturers that currently embed Opera Max on their Android phones, including Samsung and Xiaomi. On Monday, Opera announced that it has signed similar deals with three Asian smartphone producers, Acer, Hisense and TWZ. That brings the total number of manufacturers who are integrating Opera Max on their handsets, up to 14.
According to Opera, this means that by 2017, over 100 million Android handsets will have shipped with Opera Max on board. In some markets like India, Indonesia, Bangladesh, Latin America, and Africa, where mobile is the first choice over landlines, data consumption is growing faster than the necessary infrastructure. In these markets, data compression is an important tool, allowing for continued growth in smartphone penetration without a drop in the quality of wireless service.
"Many users are wary of using mobile data for fear of spending too much or exceeding their data caps. We see OEMs responding to this and stepping up to lower the barrier to mobile internet access by providing a data-optimization solution on their devicesCompression technology is the key to migrating the next billion mobile internet users to the smartphones, and solutions like Opera Max directly help users deal with the challenging mobile infrastructure and expensive data packages,"
The 14 manufacturers that currently integrate Opera Max and embed it on their Android handsets, include: Acer, Cherry Mobile, Evercoss, Fly, Hisense, Mobiistar, Micromax, Oppo, Prestigio, Samsung, Symphony, Tecno, TWZ and Xiaomi.
Download Opera Max (
Android
)
source: Opera