Opera Mini 7 for Android is now out at Google Play
6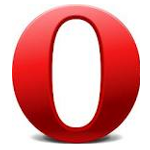 According to one analytics firm, the stock Android browser recently
jumped over Opera Mini
to become the largest most widely used mobile browser on this planet. Opera now seeks revenge as Opera Mini 7 is now available in Google Play and includes camera, HTML5 and 3D graphics support. Opera is trying to differentiate itself from other mobile browsers by including more support for native features. Mobile payment is another area that
Opera wants to get heavily involved in
. We should also add that Opera Mini for Symbian also received an update on Tuesday.
Even though it is used by 160 million people, Opera's position on top of the mobile browser list was grabbed by the Android browser strictly on the popularity of the open source OS. Thus, Opera felt the pressure to update the browser and has
added more features such as unlimited bookmarks versus the previous limit of 9
.
In addition, Opera continues to claim that Opera Mini can save users money. The browser works through Opera's servers and compresses a web site before sending it to your phone. The process is faster than if your phone did all the dirty work and rendered the site itself. Opera now claims it
compresses web sites by up to 90%
saving you more precious time for receiving and sending data. The new version of the browser also pans around sites faster than before.
And the latest data from StatCounter shows that
Opera is back on top
, once again forcing the stock Android browser to eat its dust.
source:
TechCrunch