Updated Opera browsers to show off mobile payments and social networks at Barcelona
13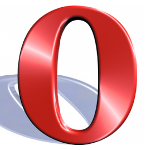 It was MWC 2010 when
Opera first revealed its Mobile browser for Android smartphones
. Opera Mobile and Opera Mini have since become one of the
most popular third party browsers
in the Android Market. Both will be the recipient of a major update to be announced in Barcelona for MWC 2012. In a statement, Opera notes that it has the highest market share among mobile browsers with more than 160 million active users per month and says that both Opera Mobile and Opera Mini will have new features that focus on the "
social aspect of browsing
". Opera says it also will be making an announcement about mobile payments which will "
democratize the area by bringing it to not just smartphone users
."
save some money on data charges
. Opera Mobile uses the phone's own software and hardware to render pages. Sites as still compressed to improve loading times and cut bandwidth use by as much as 80%.
Speaking of MWC 2012, we will be in Barcelona to bring you the most complete and up-to-date coverage. This year's expo begins on February 27th, so set your calendar accordingly.
source: Opera