Oops! Too much photoshopping results in Windows Phone version of Verizon Motorola DROID RAZR M
18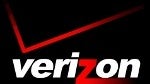 Have nothing to do on a Saturday? Here's something that could be amusing. Grab your phone, run over to your local Verizon store, show them the ad below and ask when this new
Motorola Windows Phone
will be in stock. This could be fun if you get a young rookie rep who is just starting and wouldn't know the difference between a handset and a toaster oven. He will probably excuse himself for a minute while he goes in back to ask his boss about that "new Motorola Windows Phone we're advertising". Finally, you might as well let the poor sap off the hook and tell him that it was Verizon's photoshop-happy marketing department at fault.
As you can tell from the close-ups, the phone being used in the ad is the
Motorola DROID RAZR M
with a Windows Phone 8 screen and controls photoshopped on to that edge-to-edge display. Yeah, we don't get it either. If you're going to run an ad for the Nokia Lumia 822, why not use the Nokia Lumia 822 in the ad?
We get that those happy people drinking Coca-Cola are consuming something else in front of the camera because the beverage does not photograph well enough for a commercial. But there would seem to be no excuse for this. Nonetheless, if you play this just right, you might be able to confuse a poor kid and at the same time, spend some hours testing out phones in the store. Sounds like a good Saturday to us.
source:
WMPoweruser
Recommended Stories