Only one Nexus device in history had a microSD slot, do you know which one it is?
10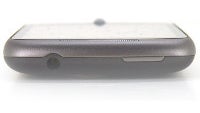 While every rule has its exceptions, it's generally fair to say that when Google is serious about something, it tends to stick to its decision. Certainly, microSD cards in Android devices serve as one such example — Google hates those. Alright, perhaps 'hate' is too strong a word, but the search giant has made it clear on several occasions, directly or indirectly, that it feels they are an inferior alternative to flash storage, and one that is prone to misbehaving and causing all kinds of monkey business. When that happens, users typically blame either Android, or the manufacturer of their phone, even though counterfeit/low quality microSD cards are often to blame.
So dead serious is Google about microSD cards, that out of the 10 Nexus devices to date (set-top boxes excluded), only one ever had a microSD card slot. Indeed, none of the Nexus tablets have one, and neither does the Nexus 6, nor the Nexus 5 or 4, and not even the Galaxy Nexus and Nexus S that precede them all. This leaves us with only one answer — the
HTC-made Nexus One
.
That's right, out of all these devices, only the Nexus One — the very first Nexus device — had the option to expand upon the 512MB that came on board with it. That was all kinds of important, since the card could fetch you up to 32GB on top of that claustrophobic half gig. By the time the Samsung Galaxy Nexus was released (8 months down the line), internal storage had gotten cheaper, so we had 32GB available from the get-go. In short, it's been over 5 years since we last saw Google agree to a microSD card.
It's entirely possible that, should it ever come down to Google making the choice, microSD card will become extinct. And it's not just the maker of Android that sees the benefits of ditching the slot — as mentioned, manufacturers do usually bear the brunt of any related complications, not to mention that there's quite some money to be made in selling phones with larger capacity storage. Combined with the ever more ubiquitous cloud, that's enough incentive for handset makers to drop them. Whether we like it, or not.