Only .3% of the world's population has bought a tablet
26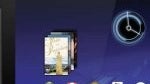 Though many have jumped on the tablet bandwagon with devices like the successful Apple iPad, 99.7% of the world's population still has not seen the need for a tablet and therefore have not purchased one to date.
The research was conducted by RBC Capital Market analyst Mike Abramsky who managed to create an 88-page report on his findings. He also focused on the market for TV subscriptions, newspaper circulation and more but we will just focus on the tablets for now.
The fact that only .3% of the world's population has purchased a tablet can be attributed to the lack of selection, fairly new technology or the fact that there is no real need to own one. There is a flurry of tablets on the horizon, so these numbers could surely change by this time next year
Abramsky believes that these numbers will skyrocket within the next few years. In fact, he predicts that 185 million tablets will be sold in the year 2014. That is a huge difference from the numbers reported in 2010.
With Android getting ready to hit the tablet world by storm, BlackBerry and HP getting ready to make a plays their own and an already established successful tablet in the form of Apple's iPad, what do you think of Abramsky's prediction? Tell us what you think in the comments below.
source:
Slash Gear