Is OnePlus about to make a huge mistake with the OnePlus 7 Pro?
52
This article may contain personal views and opinion from the author.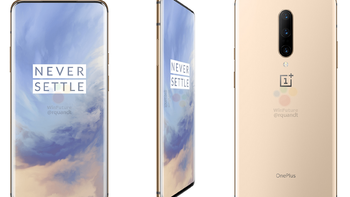 By now anyone who considers themselves a smartphone enthusiast has heard of OnePlus — the company has come a long way from being an obscure brand with zero recognition and has broken its way through to the sidelines of the mainstream. It's even carried by T-Mobile in the US, which is by no means a small feat.
Word on the street is that this year — for the first time ever — OnePlus will launch two devices at the same time. The "regular" OnePlus 7, which is coming as an upgrade of last year's OnePlus 6 and will cost something to the tune of $600, and the "more better-er" OnePlus 7 Pro, which will reportedly start at $700. A move that comes straight from the pages of Apple, Samsung, and Huawei, who all launched "regular" and "superpowered" versions of their flagship phones in recent months.
But here's the thing. This is not the OnePlus that we all know and love and it may, in fact, be a mistake.
This is not the OnePlus we know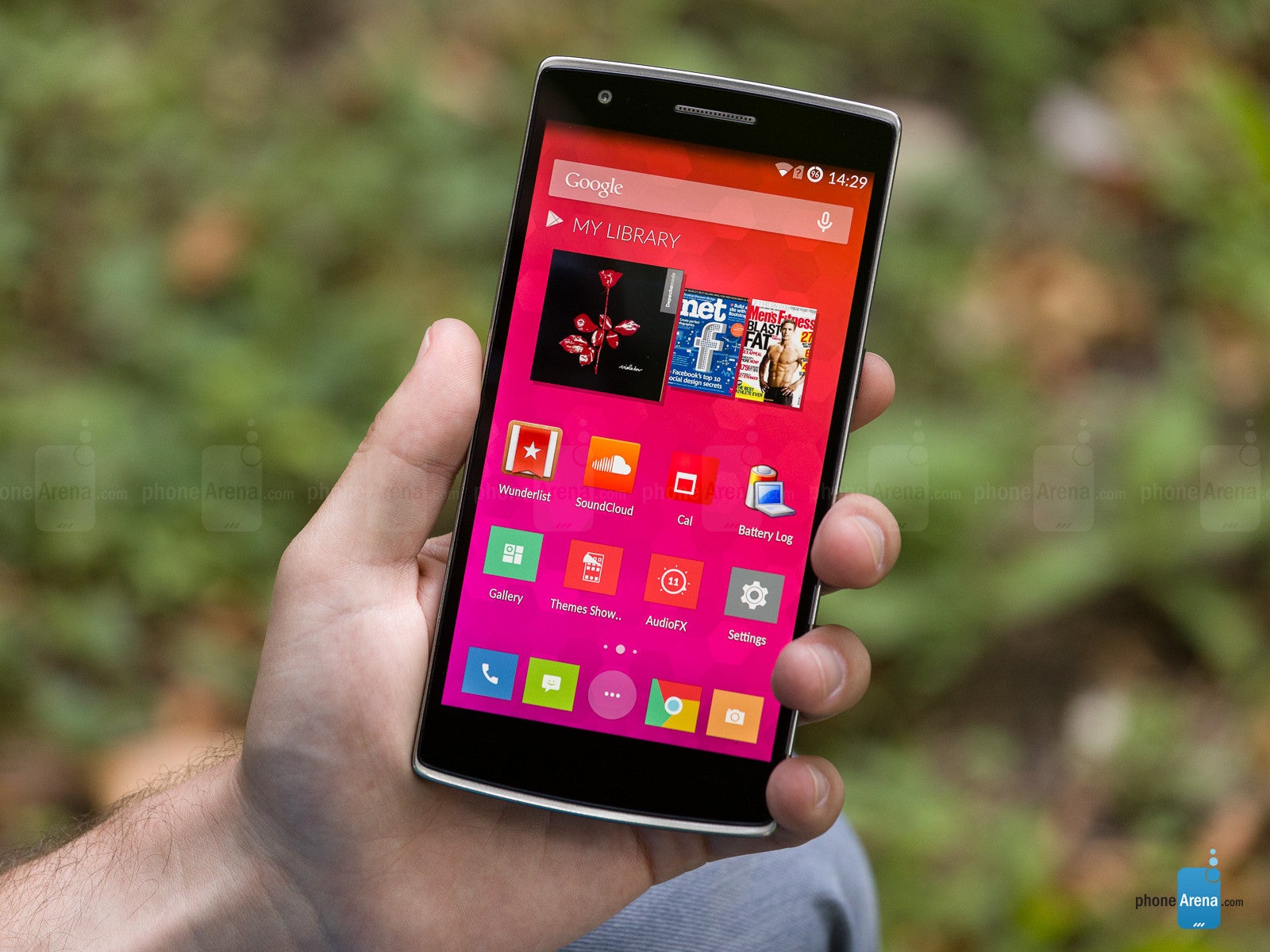 The OnePlus One was not exactly pretty, but it was packed with awesome hardware at a low price!
Ever since it launched its first phones, OnePlus has been targeting the "tech savvy" consumer by offering awesome specs in an affordable product and using guerilla / viral marketing strategies to get the word out. The OnePlus One launched at $299, which was — at the time — half the cost of your regular flagship. Over the years, each new iteration of the OnePlus lineup came with a small bump in price, and we reached the point where the OnePlus 6T started at $550.
But that's OK, I am not here to say "Bring it back to $300!". It's obvious that keeping prices so low is unsustainable in the long run, OnePlus just bided its time and took the losses until it could catch the attention of a wider customer base. And it did.
But it's not all about the money
What made OnePlus special in the past few years is not just its lower prices, but also the fact that the company only launched one phone at a time. In the first half of the year, you have the regular series — OnePlus 3, OnePlus 5, OnePlus 6; and in the second half, you get the slightly upgraded versions — OnePlus 3T, OnePlus 5T, OnePlus 6T… When a new device launches, the old one is discontinued (or sold off as old stock at promo prices), and you know that whenever you go to buy a OnePlus, you will always get the newest and best that the company has to offer.
And OnePlus has talked about this before — it tried to have a sort-of-midranger device with the OnePlus X, but, ultimately, the company didn't like how the product turned out and said "From now on, we will just focus on one top-tier phone at a time, no midranger shenanigans" (not a direct quote). Cue the applause.
So, why the sudden change of heart?
To be fair, the OnePlus 7 and OnePlus 7 Pro are not going to be a "midranger" and "flagship" duo, but more like a "flagship" and a "flagship+". So, one can argue that OnePlus is keeping true to its word — no more dabbling with midrangers.
But calling a spade a spade — we are about to get an inferior and superior version of the same phone. The OnePlus 7 Pro is going to be decked out with a pop-out mechanism selfie camera, absolutely no notch on the screen, a triple camera on the back with a crazy zoom (like Huawei P30 Pro) and an ultra-wide angle lens to boot. The OnePlus 7 will have a notch for the selfie camera and "only" two lenses on the back — a telephoto and a regular wide angle (it will probably also have enhanced zoom features but no ultra-wide angle). On the inside, the two phones will be either identical or extremely similar.
Who is supposed to buy the OnePlus 7 Pro?
Starting at the rumored $700, it still sounds like a bit of a deal. It's still cheaper than the Galaxy S10e and the iPhone XR. But it's cutting it really close — a bit closer than fans who have been with OnePlus for some years would like. And what do we have to make up for that sudden price jump? A tray-mounted selfie camera? Not sure about that one, OnePlus.
"If you don't like it, just buy the regular model for $600"
This is sound advice, absolutely. It's the one I will be giving quite a lot of and it's probably what a lot of longtime fans will do anyway.
However, I can't help but feel like the regular OnePlus 7 will be a bit of a letdown for fans — for one, it (allegedly) looks like a "OnePlus 6T+T" and secondly, there's that "slightly better phone" dangling in front of their noses, for just $100 extra.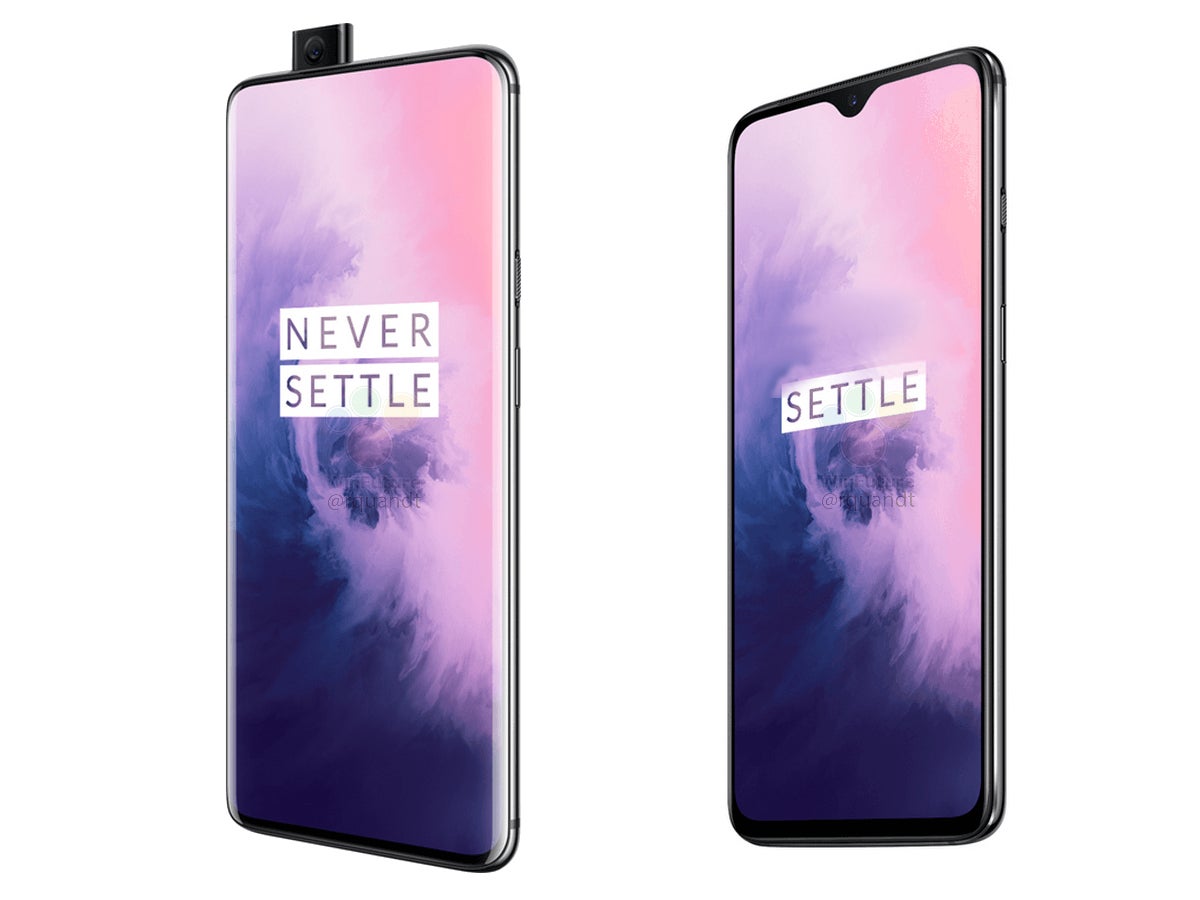 It's a bit of a betrayal of the OnePlus spirit — it has always been "a flagship killer", a "no nonsense device", a "smart choice" when it comes to budget and specs. Now, you have "the smart choice" and "the best phone we can give you". The latter is a whole separate product now.
I can't help but think that this would turn a lot of people off. A lot will choose the regular 7 over the Pro, and I'm pretty sure that many will prefer not to upgrade at all this year. The question is — will the OnePlus 7 Pro be able to attract customers from outside the established fanbase and will it manage to sell better than the OnePlus 7? We'll see, but the answer to this will also dictate whether we keep seeing OnePlus Pro phones in the future.
Addendum: Google went in the opposite direction at the worst of times
While not strictly a OnePlus 7 Pro problem, it's still unfortunate timing for OnePlus that Google decided to announce the
Pixel 3a
just now. A $400 Pixel phone with the same camera as the flagships but slightly nerfed performance — that's a no-brainer! This is certain to throw a spanner in OnePlus' works and will probably affect how the public views this company's (and others') products. Google's being the good guy by offering the Pixel experience at a super-reduced price, while others are making "Pro" phones as an excuse to jack their prices up even more.
Could Google turn out to be the "industry disruptor" of 2019, while OnePlus is busy simply becoming yet another smartphone company?