OnePlus software updates schedule: Here's when your phone is getting the next version of Android
9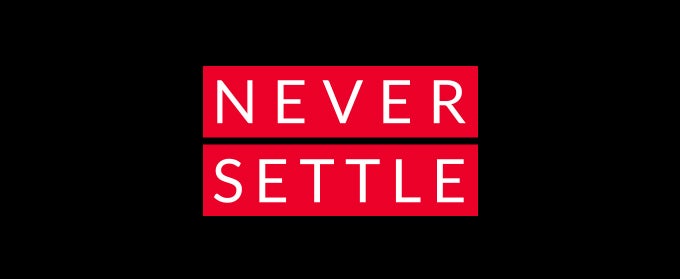 pssst.
PSSST! Got a OnePlus device, perchance?
If the answer to that question is "Oh, yes!", then you're definitely interested when your device is getting the next version of Android — after all, that's one of the vital questions pertaining to the Android scene.
Luckily, OnePlus is one of those manufacturers that usually don't get quite long to update their phones to the latest Android release. The reason for that is pretty simple - carriers have never stood in the way of "relatively" fast software updates.

So, let us summarize everything we know about the state of OnePlus' software updates and try to channel our inner seers and try to project when these would likely hit your device.
OnePlus 3T

Current Android version: Android 7.1.1
Next update: TBA (late 2017)
Being the current flagship of OnePlus, the 3T was highly prioritized as far as software updates go. The device is currently running Oxygen OS 4.
1.3
, which is based on Android 7.1.1. The phone first began receiving the Nougat update on December 31, 2016, which is four months and a half after Google officially released Nougat to a small portion of Nexus devices and a month and a half after the OnePlus 3T got official. Given that the OnePlus 3T is a fairly new device, it will certainly be treated to at least one more major version of Android. That'd be Android O this year - it's already available for grabs as a developer preview, but we are still months away from the official public release of the OS, thus OnePlus 3T users will likely have to wait for a few more months extra before they get treated to it. We are probably gearing for late 2017 software update.
OnePlus 3
Current Android version: Android 7.1.1
Next update: TBA (late 2017)
Just like the OnePlus 3T, the
OnePlus 3
began receiving Android Nougat on December 31, 2016, though it took some time before it could be found on the majority of devices in the wild. Everything we said about the OnePlus 3T applies to the 3 as well - it is a year-old phone now, but we expect it to get at least one more major software update before it slowly gets phased out.
OnePlus 2
Current Android version: Android 6.0.1
Next update: N/A

Update: The OnePlus 2 won't be getting updated beyond Android 6.0.1.


OnePlus' flagship from 2015, the OnePlus 2, will be receiving Android Nougat anytime now, just as OnePlus has promised. Leaked benchmarks of the phone with Nougat on board have been spotted numerous times in the past weeks, meaning this coveted software update is just around the corner. Alas, the Nougat update will most certainly be the last official one to hit the OnePlus 2 - users of this phone will have to resort to custom ROMs if they desire to have the latest software version on their device.




OnePlus X
Current Android version: Android 6.0.1
Next update: N/A
The OnePlus X won't get any other official software updates past Android Marshmallow, which it received late last year. Yes, Nougat won't grace this device, at least officially. Thank God for custom Android ROMs and restless developers!

OnePlus One
Current Android version: Android 6.0.1
Next update: N/A
The OnePlus One arrived roughly three years ago with Android KitKat on board. Currently running Marshmallow, it's not going to get an official taste of Android Nougat. Luckily, the developer scene is pretty active and one can easily get the latest available version of Android on their OnePlus One.