OnePlus posts an unboxing teaser for the One
11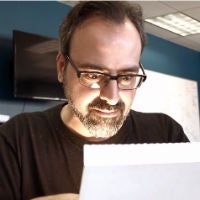 OnePlus has let out plenty of teasers for the upcoming OnePlus One smartphone, but has been very careful to not actually allow any leaks that show what the device looks like. So, when you hear that OnePlus has posted an unboxing video of the One, that sounds like a pretty interesting video. But, don't get your hopes up too much on this one.
The video features Cyanogen founder Steve Kondik doing the unboxing duties, and he does quite a good job of showing the OnePlus One box. Unfortunately, there's nothing else to be seen in the video. We don't even get to see the cables for the device. Still, the video is quite amusing overall, and ends with the date that we've heard before: April 23rd, which is when we'll finally get to see the smartphone.
OnePlus has been promising quite a bit, and the latest has said the device
will feature
a 2.45GHz Snapdragon 801 with 3GB of RAM. It will also be packing a 3,100mAh battery, a 5.5-inch 1080p display, a 13MP Sony camera, and a customized version of CyanogenMod 11. Best of all, this whole package will be sold for under $400 unlocked.
April 23rd can't come soon enough.