OnePlus gives away Pebble Time smartwatches and more (in the next 6 days)
4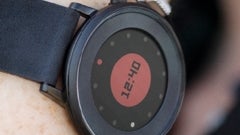 To celebrate Christmas and the New Year, OnePlus today kicked off 7 days of giveaways. Interestingly, the company is not starting by giving away smartphones, or any of its own products. Instead, for the beginning, OnePlus allows participants to win smartwatches from Pebble: 4
Pebble Time
units, 4
Pebble Time Steel
units, and 4
Pebble Time Round
units.
To participate, you have to follow OnePlus and Pebble on Facebook, share OnePlus' post announcing the giveaway (see the first source link below), tag three friends on the shared post, and fill out a Google Form (see the second source link below).
The giveaway is open only to people living in the countries where Pebble is shipping its products (US, Canada, and many other markets around the world are included - see the third source link below for the complete list).
There's no word on what prizes the next days of OnePlus giveaways will bring, but, of course, if you're interested, you're probably going to check out the company's Facebook page to see what's next anyway.
sources:
OnePlus
(Facebook),
OnePlus blog
,
Pebble