OnePlus 2 and a cheaper OnePlus smartphone should both be released this year
17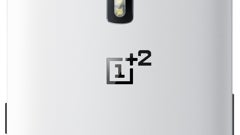 The
OnePlus One
is one of last year's most surprising smartphones: it came out of nowhere and reached sales of around 1 million units, despite the fact that it wasn't sold like most other handsets, customers requiring an invitation in order to purchase it. This year, OnePlus has way bigger plans: according to Bloomberg, which recently visited OnePlus' headquarters in Shenzhen, China, the company hopes to sell 3 to 5 million smartphones by the end of 2015, and 10 million in 2016.
We already heard quite many things about the successor to the OnePlus One, which, according to a company co-founder, will be
called OnePlus 2
. Bloomberg is confirming that the OnePlus 2 is expected to be launched in the third quarter, while also mentioning that OnePlus has yet another new smartphone in the pipeline: a cheaper model that should be released before the end of the year.
While there's no word on exactly what the cheaper OnePlus handset will bring, OnePlus Director Carl Pei recently said that the device
could be made
for "a different type of audience, perhaps for those who appreciate design over specs."
As for the OnePlus 2, this
might come with an octa-core Snapdragon 810 processor
, a fingerprint scanner, and microSD card support. The OnePlus 2 could be more expensive than the OnePlus One, which costs as low as $299 (unlocked). Well, we're looking forward to seeing what OnePlus has in store for us.
source:
Bloomberg
(video)
Recommended Stories