OnePlus 7 or OnePlus 7 Pro: which one would you buy?
19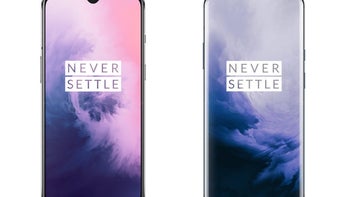 Well, it has come and gone — a new OnePlus announcement is always a special event for smartphone fans worldwide. It's always exciting to see what kind of hardware the company will be able to put out at a super aggressive price point.
This year, however, we got two devices at once — that's a first for the company and definitely a controversial theme in the fanbase. There's the value choice OnePlus 7, which is basically an evolution of last year's OnePlus 6T, and then there's the OnePlus 7 Pro with its mechanical pop-out camera and 90 Hz display.
While both are still more affordable than the mainstream competition, the 7 Pro is definitely pushing its luck with a starting price of $700, while the OnePlus 7 still sits at an acceptable ~$560. But... to make it worse for US users — the cheaper option is not coming to the States. So, it's Pro only.
Regardless, no matter where you live, let's see if the Pro has legs to stand on. Which one tickles your fancy more? Which one would you buy right now if you were after a OnePlus phone?