OnePlus 7 Pro's camera and 90Hz display get tested with encouraging results
3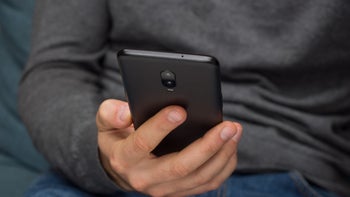 UPDATE
: After the third-party preview samples below, OnePlus just issued official camera samples said to be straight out of the
7 Pro
, confirming the telephoto zoom options of the triple rear camera:
By now, it's no secret that there will be two OnePlus models,
7
and
7 Pro
that are about to be hinted at during an event next week. While that may be surprising for OnePlus fans, it's not for everyone that has followed the recent developments in 5G-capable phones.
Samsung and LG both issued separate models in their flagship lines with 5G capabilities - the
Galaxy S10 5G
and
LG V50
- for instance. Since the Snapdragon 855 chipset doesn't integrate Qualcomm's 5G modem, it has to be tacked on separately, increasing costs, build complexity and battery draw, so phone makers would rather have a limited release of a souped-up version at a top-shelf price to recoup those costs.
That's exactly the strategy that OnePlus seems to be pursuing, reportedly equipping the 7 Pro with not only 5G modem, but also a huge battery and a unique selling point in the form of a high-res display that sports
90Hz refresh rate
, up from the usual 60 frames per second. It should help with gaming, scrolling blur, transitional animations and other situations where higher refresh rates are preferable.
OnePlus 7 Pro display test
The OnePlus CEO Pete Lau is on record saying that the panel costs three times more to develop than those the company has used so far. What's there to show for it? Well, the screen specialists from DisplayMate have
come up
with a teaser of their OnePlus 7 Pro testing, and the writeup is rather encouraging.
Apparently, the OLED screen got the highest rating, but the full results will be published on May 14 when the phone is likely to be launched, so we are still to determine if the fast refresh rate is the culprit behind the good grade, or there is more to the One 7 Pro display. On the other hand, the testing shops has been giving its highest grade to each and every mobile phone display it's been given to evaluate in recent memory, so we'll see what will be the advantage before the
Galaxy S10
,
iPhone XS Max
or
Pixel 3 XL
panels that all got top scores there, too.
OnePlus 7 Pro camera samples
When it comes to the camera, though, we don't just have a teaser, but rather camera samples that are allegedly straight out of the OnePlus 7 Pro. Thankfully, the company listened to its fans, and equipped the 7 Pro with a 3x telephoto zoom instead of a second rear camera of dubious use.
As you can see from the samples below, it's been a wise decision, but we'd save a final judgment on the photo quality when the retail OnePlus 7 Pro is released in the market and we take it for a camera comparison with other high-end phones. After all, the OnePlus imaging director Simon Liu is on record saying that the camera performance will be encroaching on flagship territory but not quite there. "
I don't think we can beat them, but the imaging world is always subjective
," he said, and that's entirely true - some like warm and flashy colors, other prefer the photo to be realistic, and night scenes to look like taken at night indeed.
Perhaps that is why phone makers have been giving so many camera app options to tinker with colors, exposure, white balance and so on, so that everyone gets what they love most from their smartphone cameras. The phone is said to sport a triple camera set on the back, complete with a pop-up selfie camera, so it should be a formidable competitor and probably the best in that respect than anything that OnePlus has come up with so far. The shots below are said to have been taken by the folks from
Wired UK
with a nearly final but still pre-release unit of the OnePlus 7 Pro, so don't read too much into them just yet.