Results: OnePlus 6 pushes some fans away, wins over others
9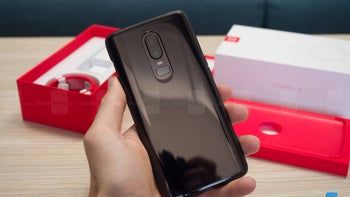 OnePlus' brand-new flagship was
just announced yesterday
— shiny and beautiful in three different finishes, a modern-looking notch on its edge-to-edge display, glass back, and top-tier hardware. It looks sleek and is sure to run super-fast as OnePlus handsets have been known to do for the past few years.
But, of course, everyone has their own taste. Some don't trust the up-and-coming company, others are sworn to despise The Notch whenever it appears on a phone. There are plenty of reasons to like the
OnePlus 6
, but we are sure some will have their reasons to dislike the new "flagship killer".
We thought we'd ask you how you feel about it. 23% of the voters were previous OnePlus fans that were turned off by the OnePlus 6, but 25% are now interested in the company while they weren't before. A pretty even switch.