OnePlus 6 teardown: glass makes it much harder to repair
6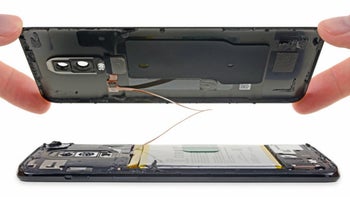 The new OnePlus 6 features the company's most beautiful and refined design with a beautiful glass back and elegant lines, but all beauty has a price and in this case the price of this glass design is that it makes the phone much harder to repair, according to a OnePlus 6 teardown by phone surgeons from iFixit.
But before we get into the bad, let's start with the good: the first step of the teardown, the actual process of taking the back cover off the phone is easier on the OnePlus 6 than on other glass phones. The reason for this is the longer cable that connects the fingerprint scanner allows you more wiggle room and lesser probability of tearing something off.
Once you lift the back cover off, the battery is also fairly easy to remove and this is great news. All phone batteries deteriorate after time, and if you hold on to a phone for more than two years, you should definitely consider replacing its battery with a new one to get optimal battery life.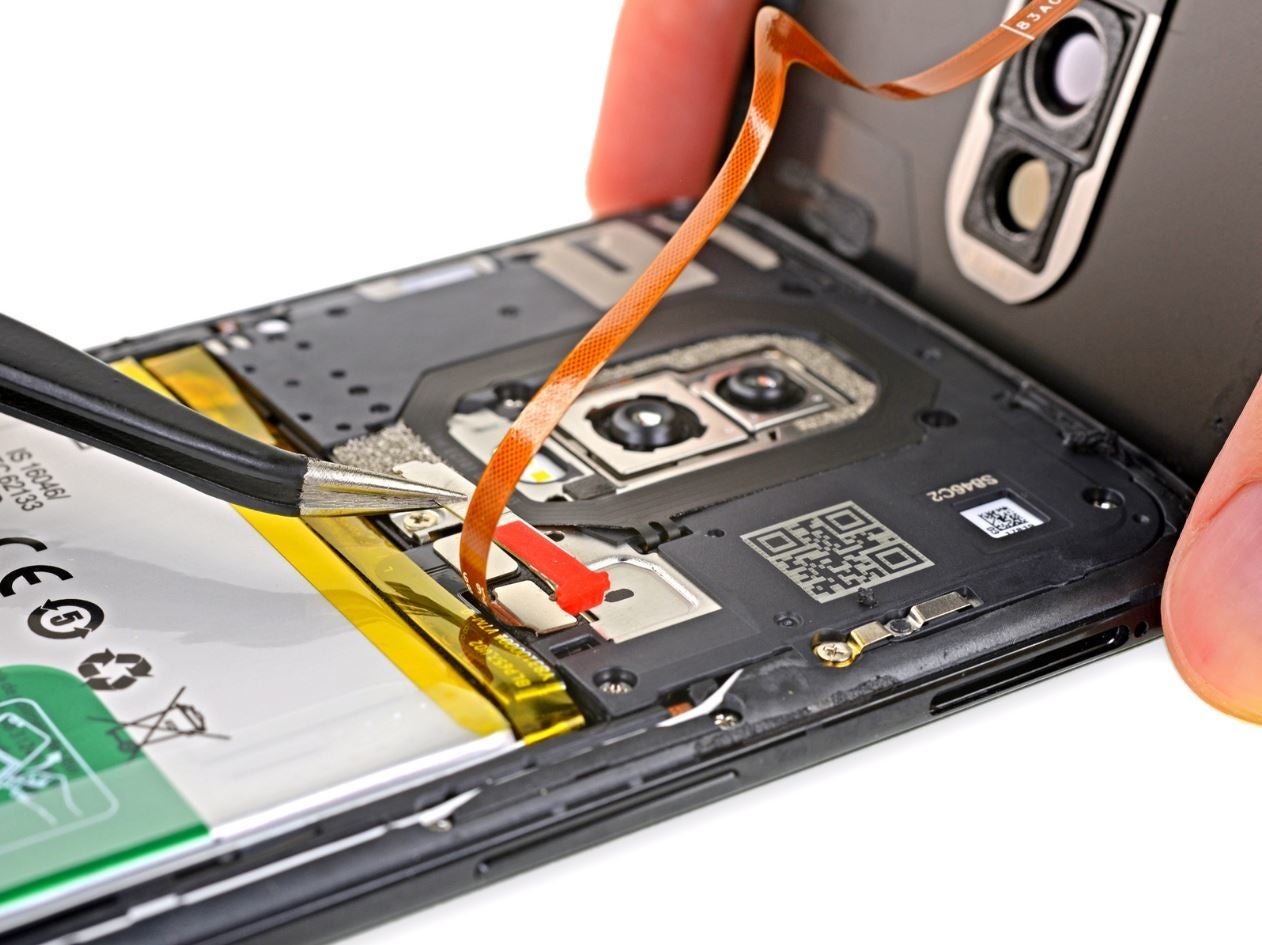 Next, getting to the motherboard requires you unscrew the 10 screws that hold it in place. Those are all standard Philips screws, so no worries here. At this process of the teardown, you will notice water insulation elements. The OnePlus 6 is not fully water-proof, but the company says it will survive a short drop in a sink or exposure to rain, which is good news.
The bad really all boils down to the process of changing the AMOLED screen. OnePlus is using a lot of glue to hold it in place, which makes a replacement very risky and increases that chances of damaging the screen when replacing it.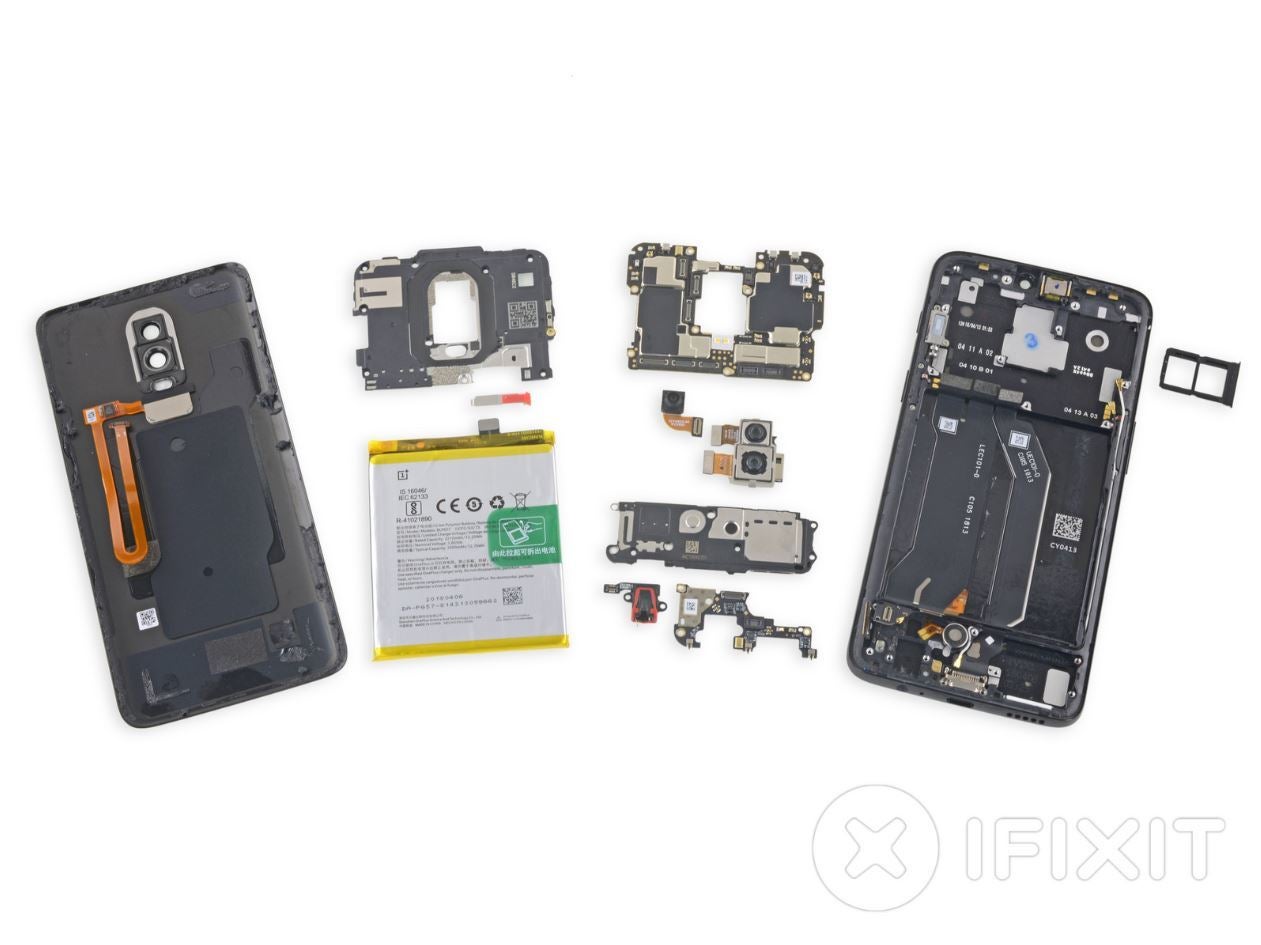 Overall, the repairability score for the OnePlus 6 ended up being 5 out of 10 on iFixit's scale, which is lower than the 7/10 scores that the OnePlus 5 and 5T received. For the full teardown, check out the link right below.
Recommended Stories