OnePlus 6 Q&A: Your questions answered!
11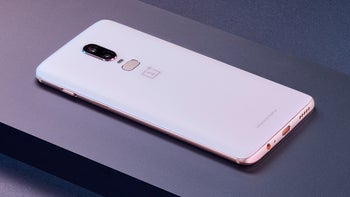 A few days ago, we kicked off a Q&A session levitating all around the hot new OnePlus 6. We gave you the chance to ask us anything about the phone, and you did.
Without further ado, it's now time to answer your queries.
WhiteDot:
"Would you consider this phone as your Android daily driver?"
PA
: By golly, of course! The OnePlus 6 is as capable as any other device you could think of, both in terms of raw performance and camera quality. The OnePlus 6 is capable of holding its ground against any handset these days and rest assured you wouldn't be sacrificing anything if you choose to roll with this exact phone. Of course, your mileage may vary, but overall, it hardly disappoints.
AmashAziz: 1) "Why don't any of you guys criticise glass-back phones for their brittleness whenever you review them? You all hardly seem to mention how breakable glass phones are and that metal would've been better if wireless charging isn't provided. Make a fuss out of it. 2) Why don't any of your management respond to viewer complains neither on here nor on emails sent to to you guys? Off topic but this question is very important for you to answer. Don't just look at money through ads. See whether your viewers are satisfied too. And fix your gallery view, kindly. It's too frustrating to view on mobile for blind camera comparisons."
PA
:
1)
Just vote with your wallet and avoid glass phones if you want to make a stand, simple as that. Yes, glass is brittle and attracts fingerprints and smudges like crazy; it's also true that it doesn't dissipate heat very well and also adds up to the overall weight of the handset. However, it has a few strengths of its own, too - it allows for improved radio reception and the often-underused wireless charging.
2)
We are constantly working on improving our service. If you have any specific issues,
contact us here
.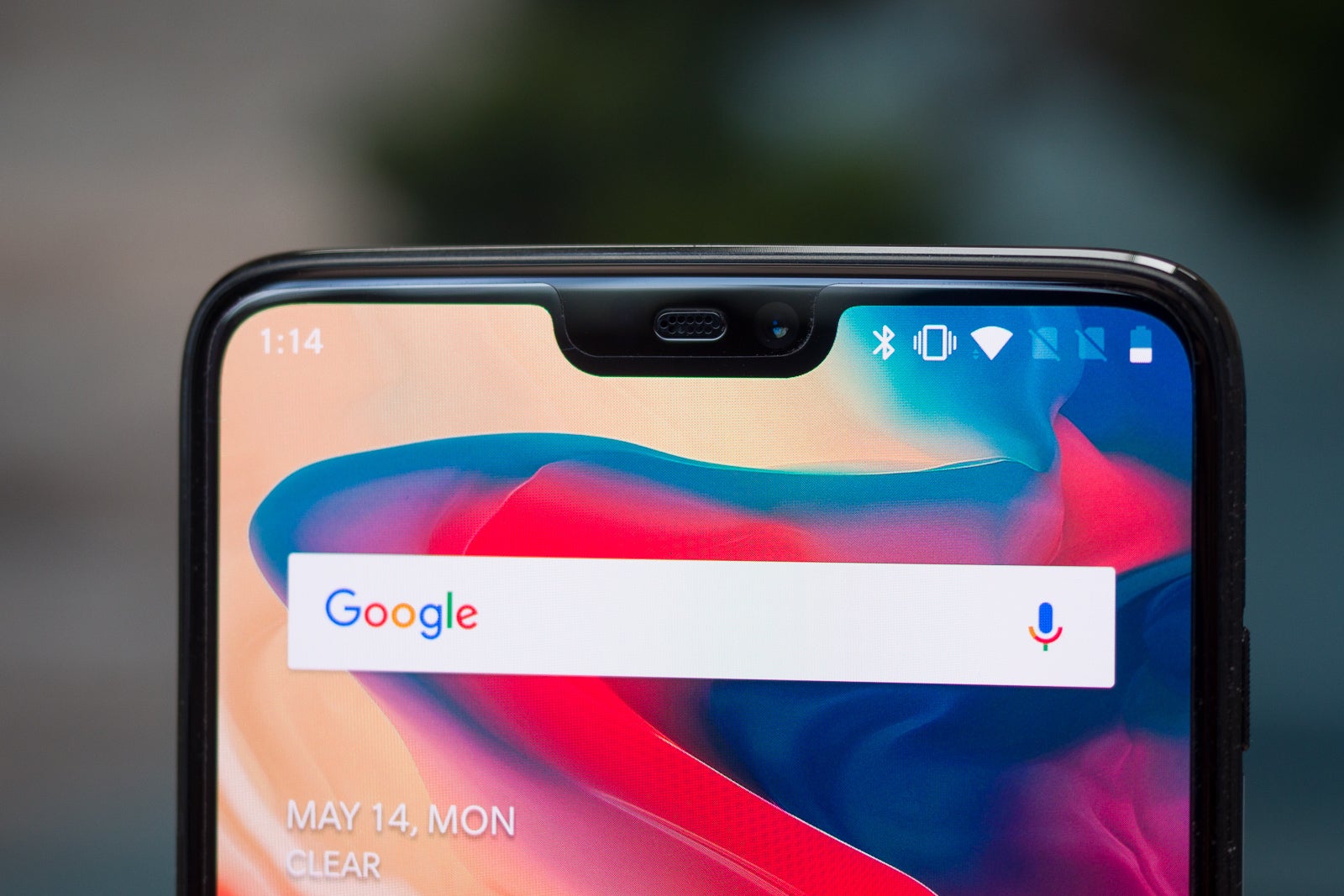 GreenMan: "Just one, actually. Do you think the notch is here to stay?"
It's simply a matter of time for the industry to move on to truly bezelless, all-screen devices that feature no weird cutouts, notches, chins, or odd features. When you come to think of it, this is what everyone has been striving for and it's super-probable that the notch fad will go down in history after a short-lived reign. At the rate at which the industry is moving forward, we are probably merely a year or so before truly bezel-less, all-screen phones arrive. With all this talk about under-display fingerprint scanners and ingenuous front camera placement, as well as proofs of concepts like the
Vivo Apex
clearly spell out the upcoming demise of the notch.
piyath: 1) What other smartphones compete directly with Oneplus 6? (without the flagships) 2) Why Oneplus keep on raising their base price and is it a good trend for them as a company, your opinion? 3) Is the 1+6 price still justified given it's lack of many features compared to flagships and if yes how so?
PA
:
1)
Any device that sells in the $550-$600 category. Upper mid-range handsets like the Nokia 7 Plus and last-year's flagship phones should definitely feel the heat.
2)
It's a matter of the company's internal politics. If anything, the constant price increases really killed off the "flagship killer" mantra and transformed OnePlus to an affordable flagship maker, which is... not that bad, actually.
3)
We'd spin this question the other way around - how many phones give you the bang for buck that OnePlus 6 carries? We feel the price is justified and the OnePlus 6 is a great bargain.
andrewc31394: "How do OnePlus phones typically hold up with battery life?"
PA
: In our experience, most OnePlus phones exhibit very good battery backup. It can be attributed to a couple of factors, namely the super-light, no-frills interface, the usually adequate battery, and efficient chipsets that OnePlus puts inside. However, the OnePlus 6 fares a bit worse than its immediate predecessors in terms of battery life - check out the benchmark results down below.
antmiu2:
"1. How good is the Selfie Camera vs other flagships? 2. How good is the rear cameras low light performance vs other flagships? Is the secondary camera a gimmick here? We are waiting for battery results.
"
PA
: The selfie camera is on par with the Galaxy S9 and other flagships, you wouldn't be sacrificing much here. In low-light situations, the phone performs similarly to the Galaxy S9 and a just a bit worse than the Pixel 2 XL, so we wouldn't technically call the secondary camera a gimmick. You can check out
a full-blown comparison between the OnePlus 6, Pixel 2 XL, Galaxy S9, and iPhone X
. As far as battery goes, the OnePlus 6 fares worse than its predecessors, which is a bit of a letdown.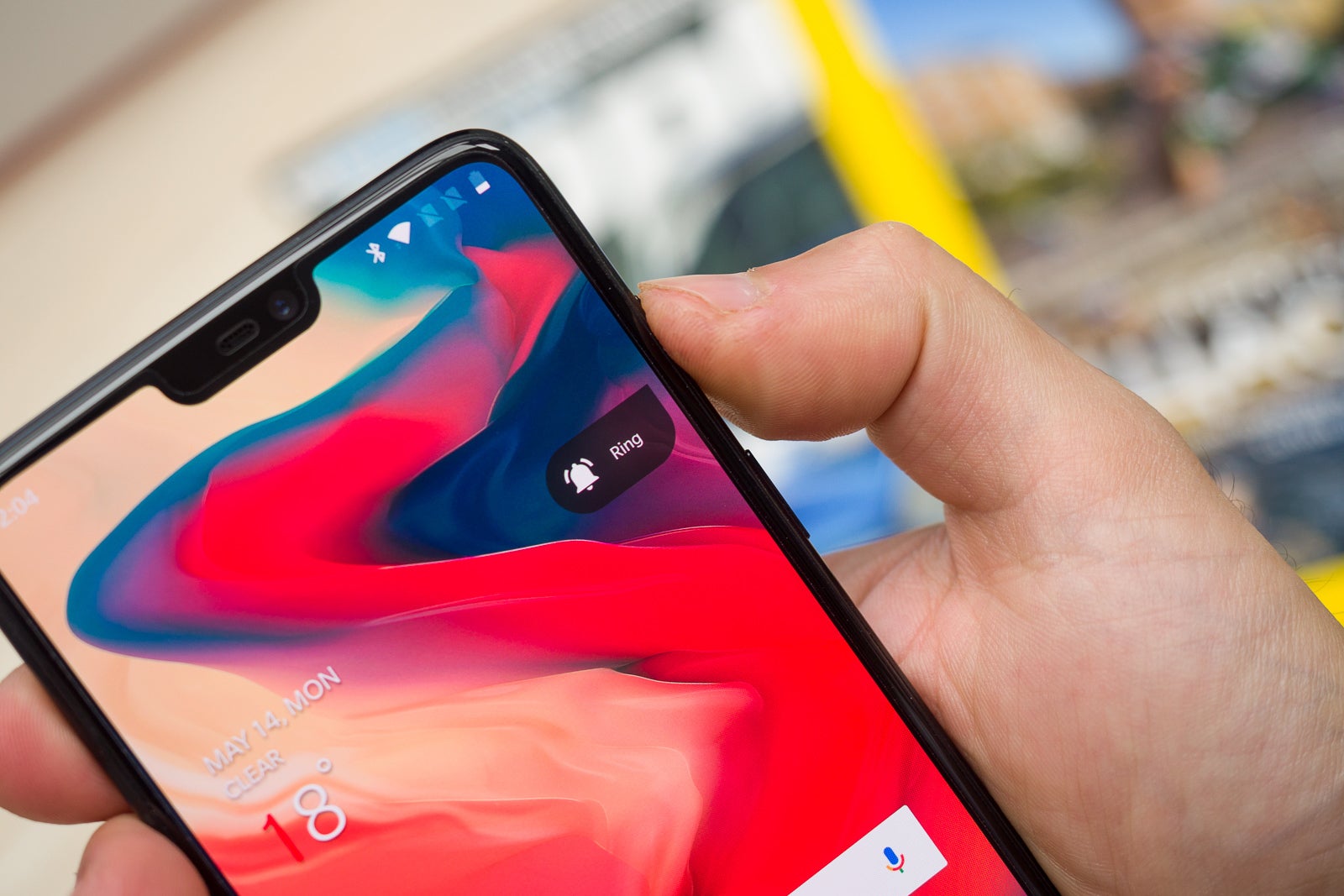 Mreveryphone: "Does the phone have stereo speakers on just one bottom firing one?"
PA
: Only one bottom-firing one, though it's loud enough.
aliarshad10: "Does the OnePlus have Dual 4G VOLTE?"
PA
: Although dual 4G LTE it's technically supported by the Snapdragon 845, OnePlus doesn't seem to have this feature enabled on the OnePlus 6.
Humanoid: "Why does it score 9 when other phones bring more and were rated lower?"
PA
: It truly is hard to find a similarly-performing phone at such an affordable price, hence the OnePlus has been so-highly rated.
ninjuajoe96: "As the OnePlus phones are rather large (especially when compared to an iPhone X or Samsung Galaxy S9) is there a One-Handed-Mode implemented in Oxygen OS? It's something that I find makes both the aforementioned phones far easier to use! Xiaomi and LG also have great implementations of this and it's my main barrier to a OnePlus device as I simply cannot use them comfortably! Basically I need to be able to play Pokémon Go with one hand."
PA
: Sadly, there aren't any features that cater to fans of single-handed usage. One might argue that the newish gesture-based interface could be useful for single-hand usage, but from our experience OnePlus needs to rework its approach at the trendy gestures - they are average at best.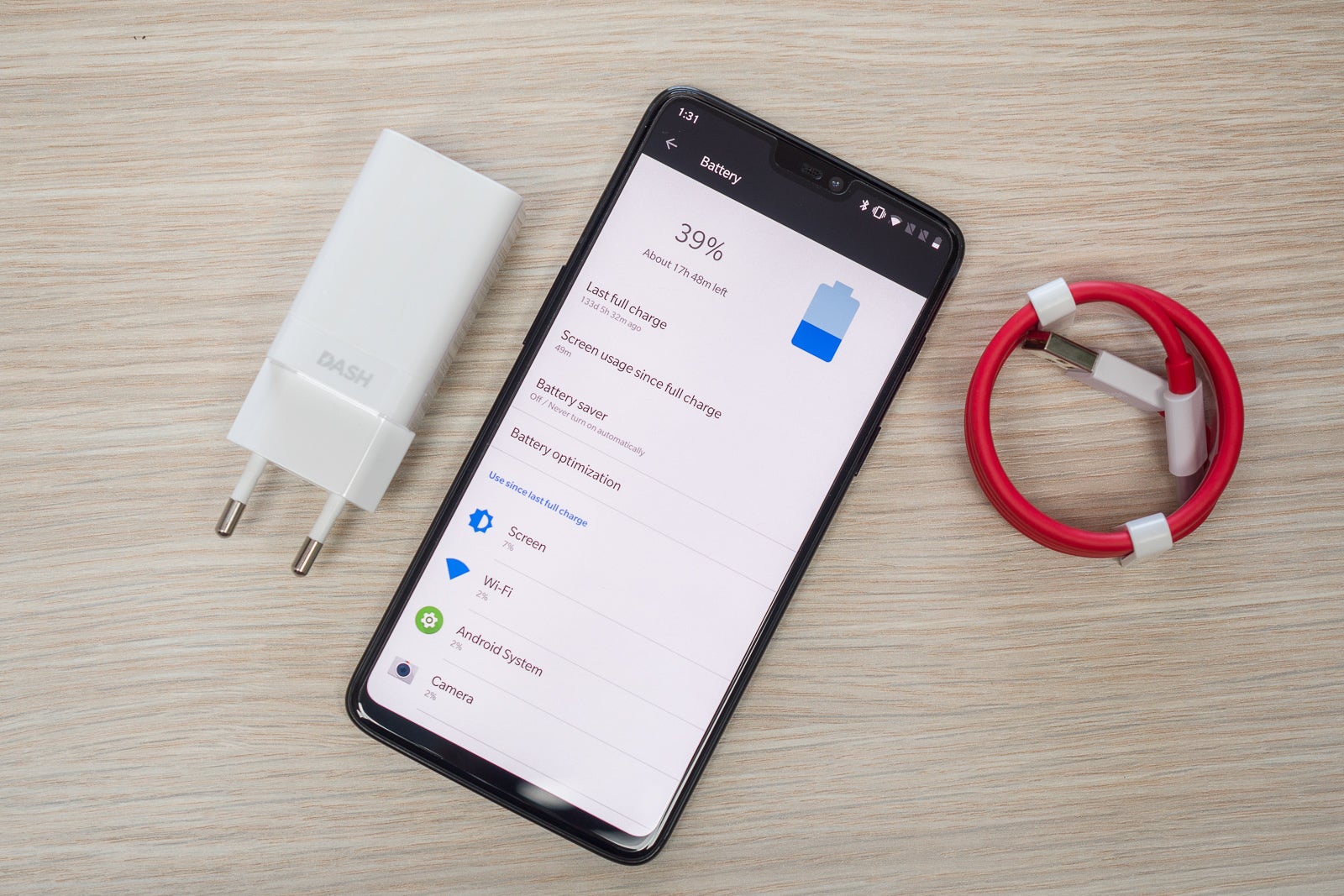 Vagabondjonez: "How are the haptics?"
PA
: They are just okay, we guess. The vibration motor feels super-agitated and lacks the satisfactory feel of the vibrator inside the LG V30 or Apple's iPhones.
ram_qashow: "1) How noticeable the sharpness decrease will be for someone who's been using 2k displays for 2 years? should we worry about the resolution? 2) Does it support HDR video playback in YouTube ?"
PA
: We wouldn't say that you'd notice any drastic difference, especially if you don't have that elusive 20/20 vision. Officially, it doesn't, but you can
check out certain guides
on the OnePlus forums.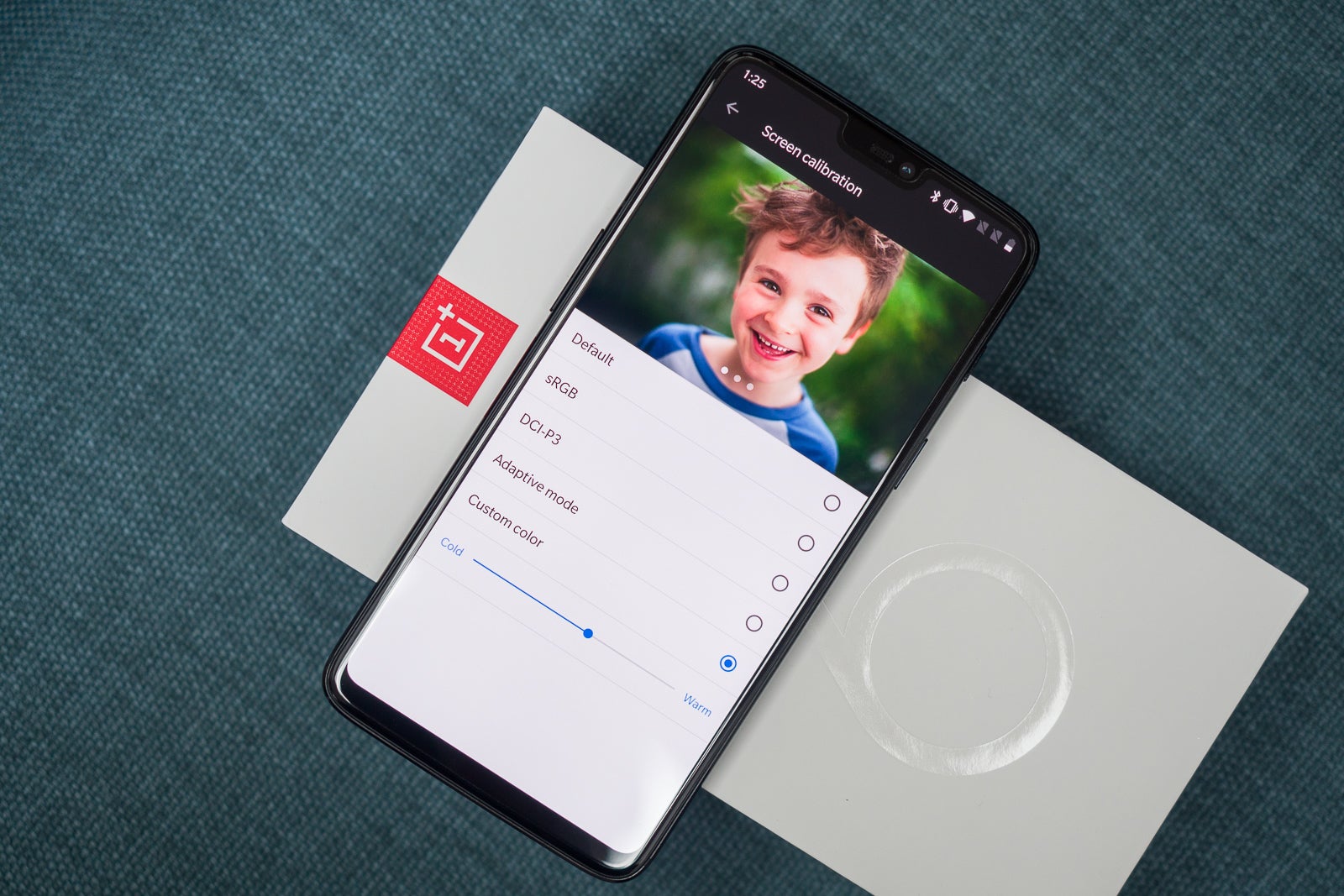 Killer7D: "What is the IP rating of the Oneplus 6? I saw some articles stating that it can withstand rain.. Does this mean it is IP54 only?"
PA
: The OnePlus 6 is advertised as water-resistant to some point, but not water-proof. Says OnePlus: "A special type of foam layered on the gap between the screen and the battery cover prevents water from seeping into the wiring. The use of waterproof materials in the headphone jack and fingerprint scanner prevents damage to key components, while the gaps around the buttons of the device are sealed using silicone loops. Thanks to water resistance, your OnePlus 6 is well-equipped to survive a drop in the sink or a spilled glass of water. Just don't take it for a swim." So, it's quite likely IP54.
errtu: "
1.
How quick does the phone change screen brightness when light conditions change, comparing to other flagships? They're all too slow for me.
2.
Is there any way to get to notifications/quick settings without reaching to the top of the screen?
3.
How big is the battery drain when using the camera, comparing to other phones?
4.
How bad do slo-mo videos look in poor light conditions?"
PA
:
1.
We find the OnePlus 6 to be quite conservative in terms of auto brightness; it wouldn't adjust to external lighting extremely fast.
2.
No.
3.
Shooting 4K video would drain your battery faster than shooting a still photo, that's about it.
4.
Not that bad, but don't expect anything extraordinary - slow-mo videos require ample amounts of light to look acceptable.