A walkthrough of Android Pie on the OnePlus 6: Meet the new and improved OxygenOS 9.0
11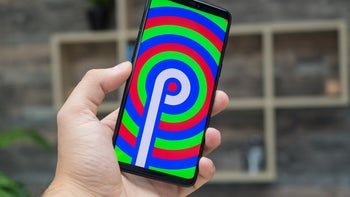 Just yesterday, OnePlus 6 announced the imminent release of OxygenOS 9.0 for its current flagship, the OnePlus 6. OxygenOS 9.0 not only brings Android 9.0 Pie to the handset but also introduces a slew of additional new features that are certainly going to float the boat of long-time OnePlus fans. As usual with most major software updates that OnePlus releases, OxygenOS 9.0 is trickling as a staged rollout to small waves of users.
Well what do you know, we happen to be among the first lucky ones that got it, which quickly nudged this very piece you're reading right into the oven. Although we've spent very little time with it, there are lots of cool new features that we are really itching to tell you about.
Without further ado, let's dive deep into the cool new overhaul that OxygenOS 9.0 is.
Customize that Android Pie
Once you get OxygenOS 9.0 on your OnePlus phone, you will feel in awkwardly familiar waters. Sure, OnePlus has adopted almost all of the new visual changes that Google threw into the interface, including but not limited to the all new quick toggles in the notification shade, the redesigned Settings menu, as well as the volume vertical volume indicator, which is among the bigger changes introduced with Pie.

Let's kick things off with the first change you're likely to notice, the all-new notification shade with its new quick toggles. Unlike stock Android Pie, which relies on blue-colored icons, OxygenOS 9.0 is a bit more classy in its representation, relying on black or white, depending on the theme you choose. The toggles are big, bold, rather non-ambiguous, and thanks to the new circular outlines, much easier to make it among the rows of similar small-sized toggles.

Moving onto the main Settings menu, we get a much more colorful page than before, which features vibrant icons for all the main submenus. That's with the default "Colorful" theme will set you up with, but should you manually go for either the light or dark ones, you will end up with more uniform and mature albeit less vibrant icons.
Of course, just like before, you can choose an accent color in both the light and dark themes. Previously you could only choose between eight colors, but with OxygenOS 9.0, OnePlus 6 users are allowed to select their own shades and hues thanks to the newly-implemented color wheel selector, which is a great addition for customization's sake.


Finally, the new volume indicator is lifted straight from Android Pie. Unlike stock Android, the volume indicator is positioned on the left side of the interface here, which makes interaction with it a bit odd if you use your phone with your right hand only - stretching your thumb is an option, but an even better one is using your other hand to interact with the volume level. The reason for this thing's position is the fact that OnePlus devices traditionally have their volume rockers on the left side of the device and it's logical for the volume indicator to pop up on that side of the screen.


New gestures and navigation interface
Aside from the new interface changes, OnePlus has also did quite a good job in terms of navigation options.

Aside from the standard three-button software navigation layout that's been around for ages, OnePlus has also employed Android Pie's new button interface, which consists of a pill-shaped home button and a contexual back button that only pops up when you can go a step back. Finally, the good ol' full-gesture interface of OnePlus is also on deck for all those who like gesturing around the interface.
Now, with the regular three-button layout (back, home, recents), you still get the same level of customization you had before: you can swap the back and recents to better suit yourself, choose whether to have a button that lets you hide the navigation bar or not, as well as our favorite old feature - define custom shortcuts for long presses and double taps of either navigation key.

With the new pill navigation layout, you get similar levels of customization - you can still put the contextual back button on either the left or the right side of the home button as well as set up different shortcuts for double-tapping and long-pressing either of the two buttons. Of course, there's no recents button here - holding and swiping up on the pill-shaped home button gently lets you cycle through your recent apps. Alas, just like in stock Android Pie, there's no easy way of getting into split-screen mode without having to fiddle around the unconveniently-tiny three-dot menu at the top of the app's card.
Adaptive battery
Now, we haven't used OxygenOS 9.0 enough to say how good the battery life is, but if we take Google's claims close to heart, users should experience even less standby drain from apps that you use infrequently. The new Adaptive Battery feature is available on the OnePlus 6 thanks to Android Pie, and it's enabled by default, which should come as no surprise. It's claimed that Adaptive Battery will closely monitor your app usage and learn which ones it could restrain in order to maximize your battery's endurance.
However, we've come to know that most of Google's claims for magical battery life-improving techniques rarely trasnslate into easily-perceptible difference for users. You can never be sure if Google's claims will ever hold true