OnePlus president shocks U.S. consumers with bad news about its 5G phone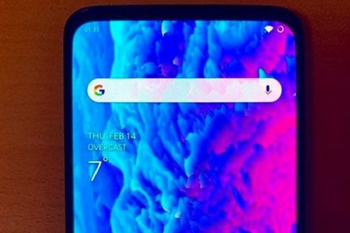 OnePlus founder and CEO Pete Lau allowed the newspaper to examine an image of a prototype of the device, which has yet to be named. Lau, speaking through a translator, said that the phone will launch in the second quarter of 2019 via U.K. carrier EE and Finnish carrier Elisa. The executive says that while the phone will not be offered in the states, it will bring 5G devices to the U.S. in the future. "The U.S. is our most important market, so a long term 5G focus is critically important," said the executive.
The OnePlus 5G phone won't be much different that the unannounced
OnePlus 7
that is also expected to be released in the first half of this year.
A photo allegedly showing the device leaked earlier this week
. Lau says that there won't be much difference between the 4G and 5G phone, and that the company doesn't expect to market the 5G handset any differently. He did say that there will be a "significant" difference in price between the 4G One Plus 7 and the the new 5G model, but he added that he hopes to keep the cost of its 5G device under $1,000. Pricing the handset above $1,000 will make it too expensive said the company's president. 5G is expected to offer download data speeds up to 20 times faster than 4G. This should allow for the creation of new services, capabilities and businesses.
OnePlus says it is very happy with its U.S. partner, T-Mobile

Lau said that OnePlus is very happy with the partnership it has with T-Mobile, as the latter was the first U.S. carrier to carry a OnePlus phone. That model, the
OnePlus 6T
, is the manufacturer's current model. While the executive wouldn't reveal how many units of the phone were moved by T-Mobile, he did say that he looks forward to doing more business with the carrier later this year.
"It's still very early days for 5G, and we want to take the opportunity to raise more awareness particularly within the OnePlus community, but not just limited to the OnePlus community, in what we can look forward to with 5G."-Pete Lau, co-founder, president, OnePlus
OnePlus will face plenty of competition selling a 5G phone. Earlier this week, Samsung took the wraps off its Galaxy S10 5G. This device will offer beastly specs when it is released later this year, but could end up priced much higher than the OnePlus 5G phone.