OnePlus 5 dual camera revealed: 20-megapixel Telephoto lens, with iPhone 7 Plus-like portrait mode
28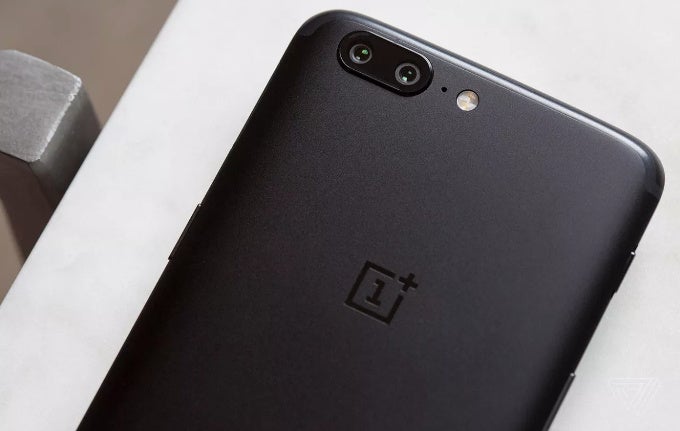 The OnePlus 5 will have a dual camera system that will look and feel just like the one on the Apple iPhone 7 Plus: one regular rear camera and a secondary, telephoto shooter that will be capable of blurring the background and capturing portraits, according to a report by TheVerge a day before the official launch of the OnePlus 5.
We also now have the official OnePlus 5 camera specs: the phone will have a 16-megapixel main Sony rear cam with an f/1.7 aperture lens, and a 20-megapixel secondary Sony sensor with an f/2.6 telephoto lens. OnePlus says that this is "the highest resolution dual-camera system on a smartphone today," but of course we've seen Sony's and others' 23-megapixel phones, so we are curious to test this in real life.
the highest resolution dual-camera system on a smartphone today
The report does not reveal the full OnePlus 5 specs, but it does confirm that the OnePlus 5 will be the company's most expensive phone yet. With the eery similarity to the iPhone 7 Plus, it might be the most controversial one as well.
It also reveals a ton of interesting details about the OnePlus 5 camera, starting with an admission by OnePlus co-founder Carl Pei that the camera on the OnePlus 3 was good, but not 'great' as on Samsung and Apple phones, continuing with a promise for a great camera in the OnePlus 5 and ending with OnePlus thanking Apple for 'educating' people about the camera on the new phone.
"We were exploring dual cameras last year, but we knew the education cost would be too high,"
explains Lau.
"We have to thank Apple for educating the market for us."
All of this is hugely controversial for one obvious reason: the OnePlus 5 looks a lot like the Apple iPhone 7 Plus, down to the camera position and the crescent antenna lines. And we doubt Apple will like this. For the full making of story around the OnePlus 5 camera, hit the source link right below.
Images courtesy of TheVerge.