OnePlus 5 and 5T soon to get Project Treble support and new user interface
7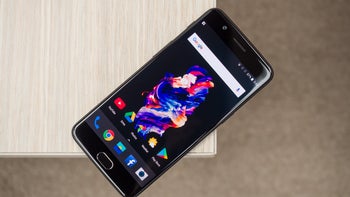 It's common knowledge that Android updates are slow, in some cases, delayed to the point they become redundant. In order to fix this universal problem that the ecosystem has since its original launch,
Google launched Project Treble
.
Project Treble is part of Android 8.0 Oreo and separates the platform's framework from the vendor's hardware code implementations. Basically, this means that Samsung, LG, Huawei and other handset makers will only have to make changes to their part of the software, while Google and companies providing the SoC (system-on-chip) will take care of their own.
Unfortunately, Project Treble is not yet supported by all smartphones on the market, but some got support for PT after Android Oreo was released on the market. Two of the handsets that have been updated to Android Oreo, but didn't get support for Project Treble –
OnePlus 5
and
5T
will soon be compliant with the program.
OnePlus has just released a new OxygenOS beta build that specifically brings Project Treble support to both its previous flagships. On top of that, the changes include a new user interface, support for accent colors, as well as some improvements to the launcher, phone and weather apps.
System
A brand new user interface
Supported accent color (Settings - Display – Customization)
Supported for Project Treble
Launcher
Improved search tags in the app drawer
Added "New installs" category tag in the app drawer
Improved app list for hidden space and toolbox
Phone
Optimized logic for the contacts page
Weather
Brand new design with improved user experience
All forecasts integrated under a single interface leading to a fully immersive experience
Keep in mind that you'll have to flash these OxygenOS beta build if you're not running the previous version of the open beta OnePlus released not long ago. If nothing goes wrong,
OnePlus 5 and 5T
owners could get the update in just a few weeks from now.