OnLive Desktop turns your iPad into a cloud-based Windows 7 PC, and its free
4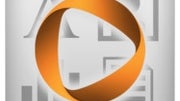 In a nutshell, it works just like OnLive's cloud gaming solutions. All of the processing happens on its servers while the user is given audio and video feedback, as well as control over the input, of course. Technically, it should feel like using a Windows 7 PC with productivity applications like Word, Excel, and PowerPoint, and will even let you store 2 gigs of data in your personal cloud.
Oh, and did we mention that
it is free
? Yes, all you need is an OnLive account and you should be good to go. There is a $9.99 per month subscription in the works, which will provide you with 50 gigs of storage space.
Of course, we have to mention that Windows 7 is not really optimized for touch input, so the real-life experience might be different from one would expect. You should also be aware that although your cloud storage remains intact, your settings will not be saved between sessions.
If you want to give it a shot anyway, hit the source link below. Just keep in mind that the huge interest in the service has put a heavier than expected strain on OnLive's servers, but they say that it is all back to normal now. And if you happen to own an Android slate, no need to be envious as an Android version of OnLive Desktop is coming soon.