Oh, snap! Ex-Apple exec says Stephen Elop should be sacked as Nokia should've gone Android
52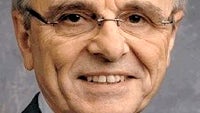 Jean-Louis Gassée, a former Apple and HP executive, said in an interview that he advised Nokia two years ago to gradually phase off Symbian and adopt Android as its main mobile OS. He also requested that they fire the current exec Kallasvuo for failing to recognize the threat that iOS and Android posed, even at the time.
While the board was already dissatisfied with the ragtag strategy that Nokia had since Kallasvuo took helm in 2006, they said Nokia will lose its identity if it goes Android. Jean-Louis Gassée had the following to say to that:
I told them to drop everything and go Android. Do it in secret and let the rumours fly... I would have used Nokia's design flare to make very nice phones. I would integrate Ovi [Nokia's app store] into Android and people would say that Nokia sided with the winner. It would have been tough fighting Samsung, though, because Samsung takes no prisoners. They don't brush their teeth in the morning – they file them.
He also commented that Nokia's current CEO Stephen Elop should have been fired for not being able to see the forest from the trees, announcing the partnership with Microsoft too early, and outing the Lumia portfolio with such a short timespan between drastically changed Windows Phone 8, compared to WP Mango, making the current devices obsolete so quickly. "
He has zero experience in terms of what makes a smartphone maker tick. And what is his experience in supply chain management? Zero,
" said Gassée.
Some say that the cards with Nokia fell exactly where Microsoft wanted them, and Stephen Elop's whole purpose was to steer the ship towards Windows Phone at all costs, resulting in the current transitional state of Nokia, yet from the strictly business consulting point of view Jean-Louis Gassée is probably correct that Nokia should have followed his recommendations.