Official Samsung-made ICS update... bricks the Galaxy Note in France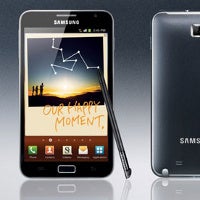 The
Samsung Galaxy Note
is one of the most amazing success stories in smartphones recently - first met with a cold shower from many people, but the hate soon turned into love as people got used to the advantages of that big
5.3
-inch screen. Well, it still might not be for everyone, but 7 million sold units definitely speak for themselves.
But while the handset is selling like hotcakes, it still runs on Gingerbread and that's a huge disappointment. One of the first users to taste how the G Note runs on Ice Cream Sandwich were French users. In France, Samsung launched the official ICS update recently, but sadly the whole updating process turned into a nightmare of huge proportions.
A bug in the firmware file actually had people who did a factory reset on their phone and updated with a bricked device. That is, a completely unusable piece of technology in their hands, all caused from the official Samsung update. There is a huge outrage right now in France, and we definitely understand how all the frustration has infuriated people.
So while we can't really help, this would serve as a great example to proceed with extra caution when updating and triplechecking how secure is the update, even if it comes straight from the manufacturer. Samsung has since then pulled the update and is now working to fix what it can.
source:
Gizmodo France
Thanks, Fray!