Official Facebook app for Windows Phone updated with new UI
35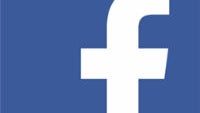 It seems like today is a big day for apps being updated with redesigned user interfaces.
Skype for Android
has gotten a UI overhaul, and Microsoft has unified the look of
OneNote
across platforms. Now, it looks like the official Facebook app for Windows Phone has also been updated with a brand new UI. Although, some users may not be all that impressed, because the new UI still doesn't make the app look like a native Windows Phone app.
The new UI makes the app look essentially like the Facebook apps that you'll find on Android and iOS. The News Feed looks the same; the app has the same left-side navigation drawer, and right-side chat list; and, it has the same Facebook buttons up at the top that you'll see on any Facebook property. This is 100% a Facebook app, but definitely not a Windows Phone app.
The update does add support for Timeline support and more, so it's getting a solid feature set, but the UI will definitely stick out like a sore thumb on your WP8 device. If you want to give the app a try, you can grab the update from the
Windows Phone Store
.